THIS IS WHY WE ROLL
Sitzt Du bequem?
Wir sind The Good Roll. Unser Toilettenpapier ist neu und einzigartig. Hergestellt aus 100% Recyclingpapier. Unsere Mission: Sichere und saubere Toiletten für alle! Deshalb verwenden wir 50% unseres Nettogewinns für den Bau von Toiletten in verschiedenen Ländern Afrikas.
The Good Roll entstand aus einer kollektiven Frustration. Es gibt weltweit 2,3 Milliarden Menschen, die keinen Zugang zu sicheren und sauberen Toiletten haben. Dies sind ungefähr 32% (!) Der Weltbevölkerung. Zusätzlich werden täglich 27.000 Bäume für die Herstellung von Toilettenpapier gefällt.
Schockierende Zahlen, wenn Sie uns fragen. So schockierend, dass sie uns dazu inspirierten, The Good Roll zu entwickeln; eine Initiative, mit der wir beide Probleme angehen wollen. Ein einzigartiges niederländisches Win-Win-Konzept: Eine 100% baumfreundliche Toilettenpapierrolle aus Recyclingpapier, mit der wir in Zusammenarbeit mit unserer Stiftung & Simavi einen Teil unseres Erlöses verwenden möchten, um möglichst vielen Menschen Zugang zu sicheren und sauberen Toiletten zu ermöglichen.
The Good Roll
Toilet paper that builds toilets.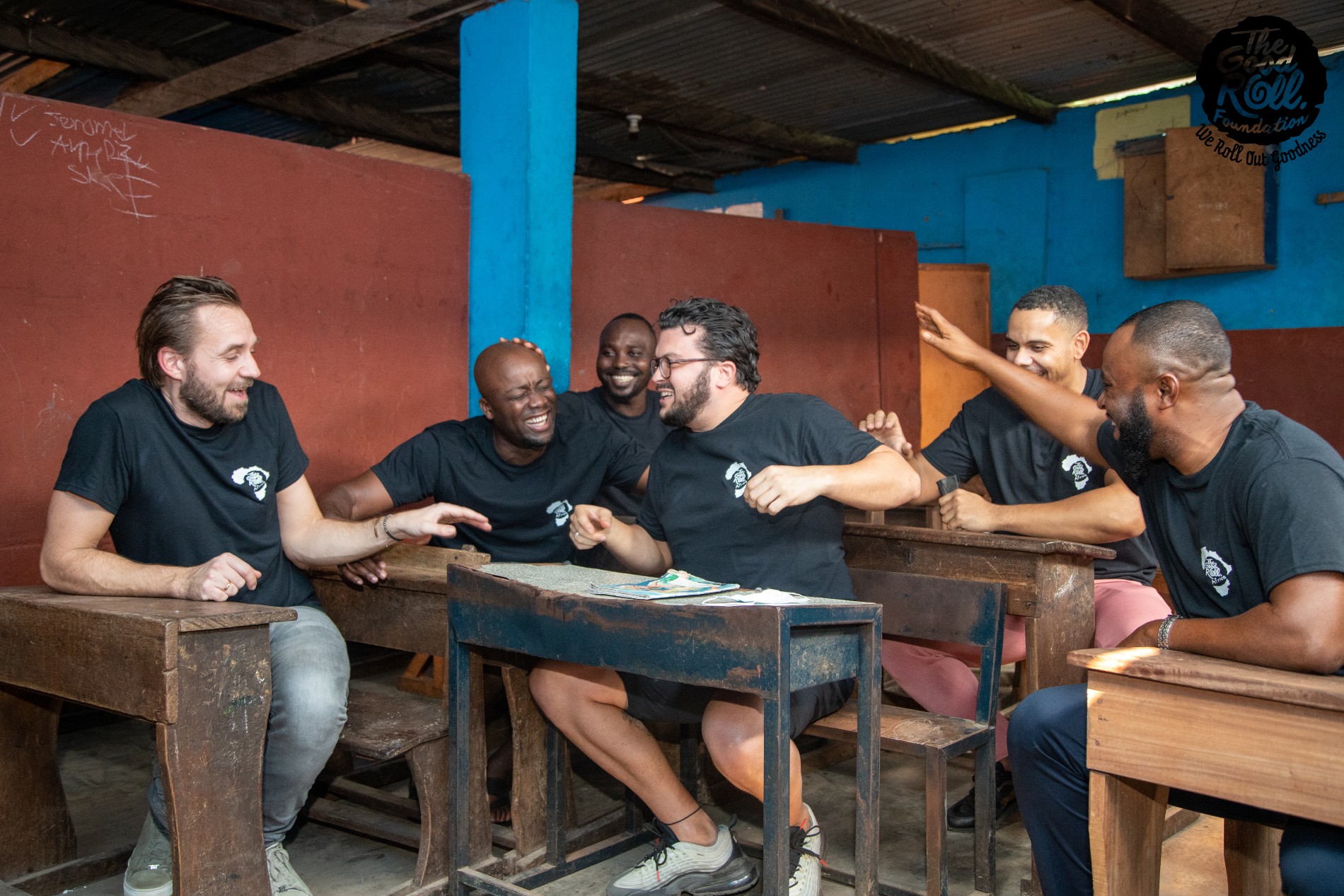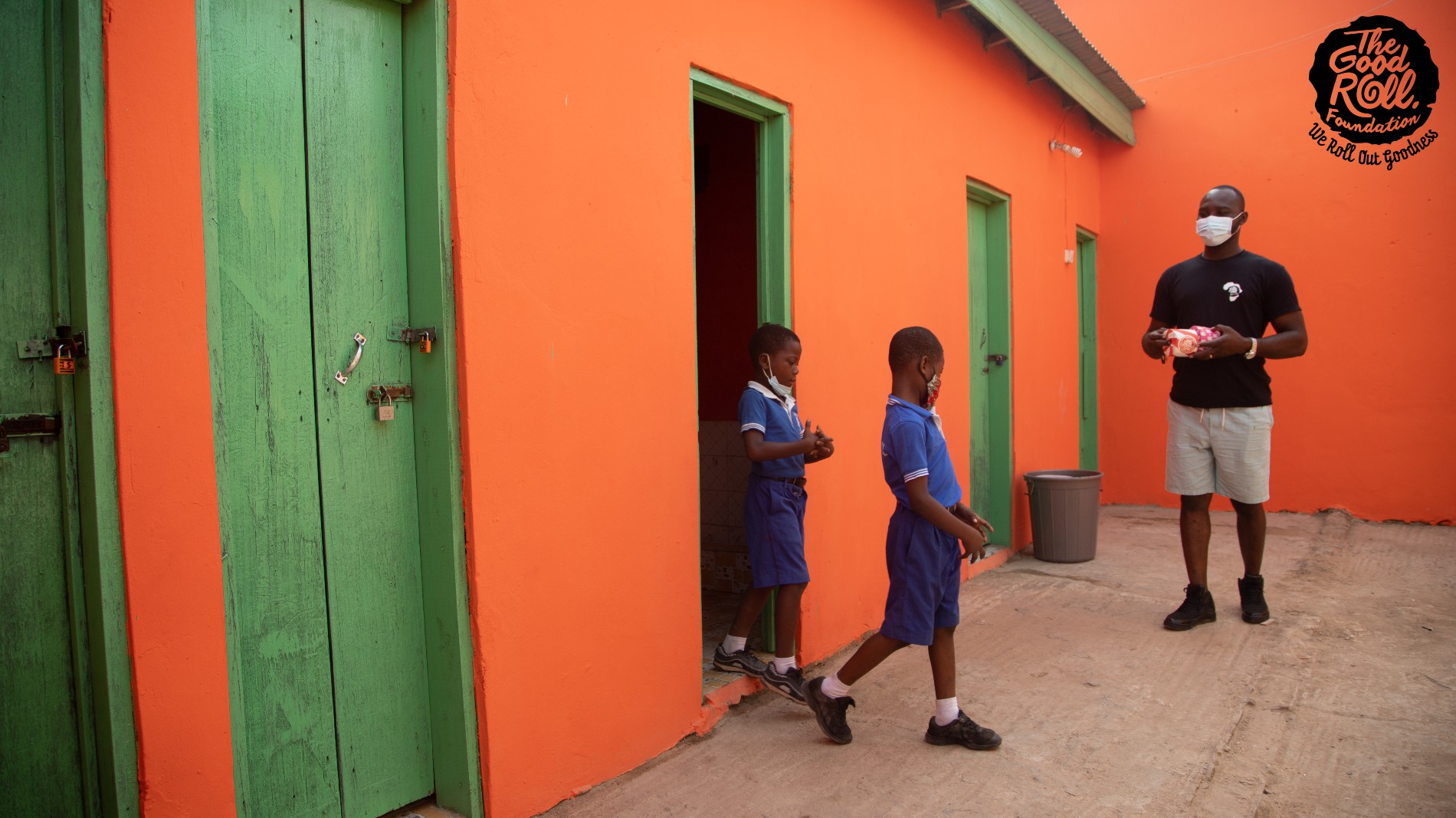 Sozialer Beitrag
Wir möchten nicht nur 100% nachhaltig sein, sondern auch einen direkten sozialen Beitrag leisten.
Deshalb haben wir uns entschieden, für die Verpackung unserer Produkte mit einer gemeinnützigen Institution zusammenzuarbeiten. Auf diese Weise bieten wir mehr als 75 Mitarbeitern Arbeit und Lebenshilfe.
Dies sind Menschen, die einen Abstand zum Arbeitsmarkt haben. Zum Beispiel, weil sie eine körperliche, geistige oder psychische Behinderung haben. Oder sie hatten gesundheitliche Probleme bzw. waren süchtig.
Was auch immer der Grund ist - gemeinsam mit unserem Partner glauben wir, dass jeder einen Wert hat und arbeiten können sollte, wenn er es möchte.
Read more about our sheltered workplace here.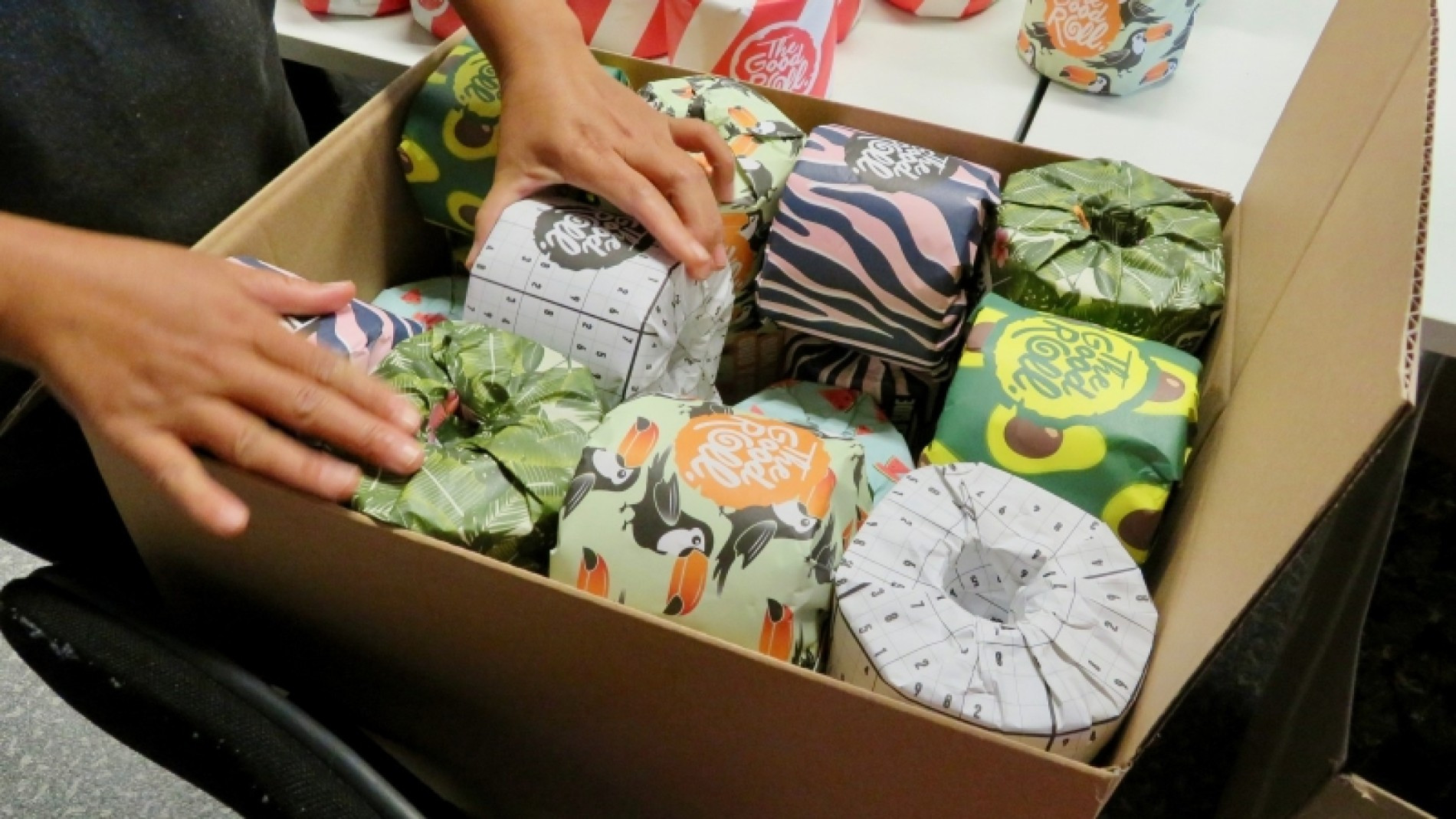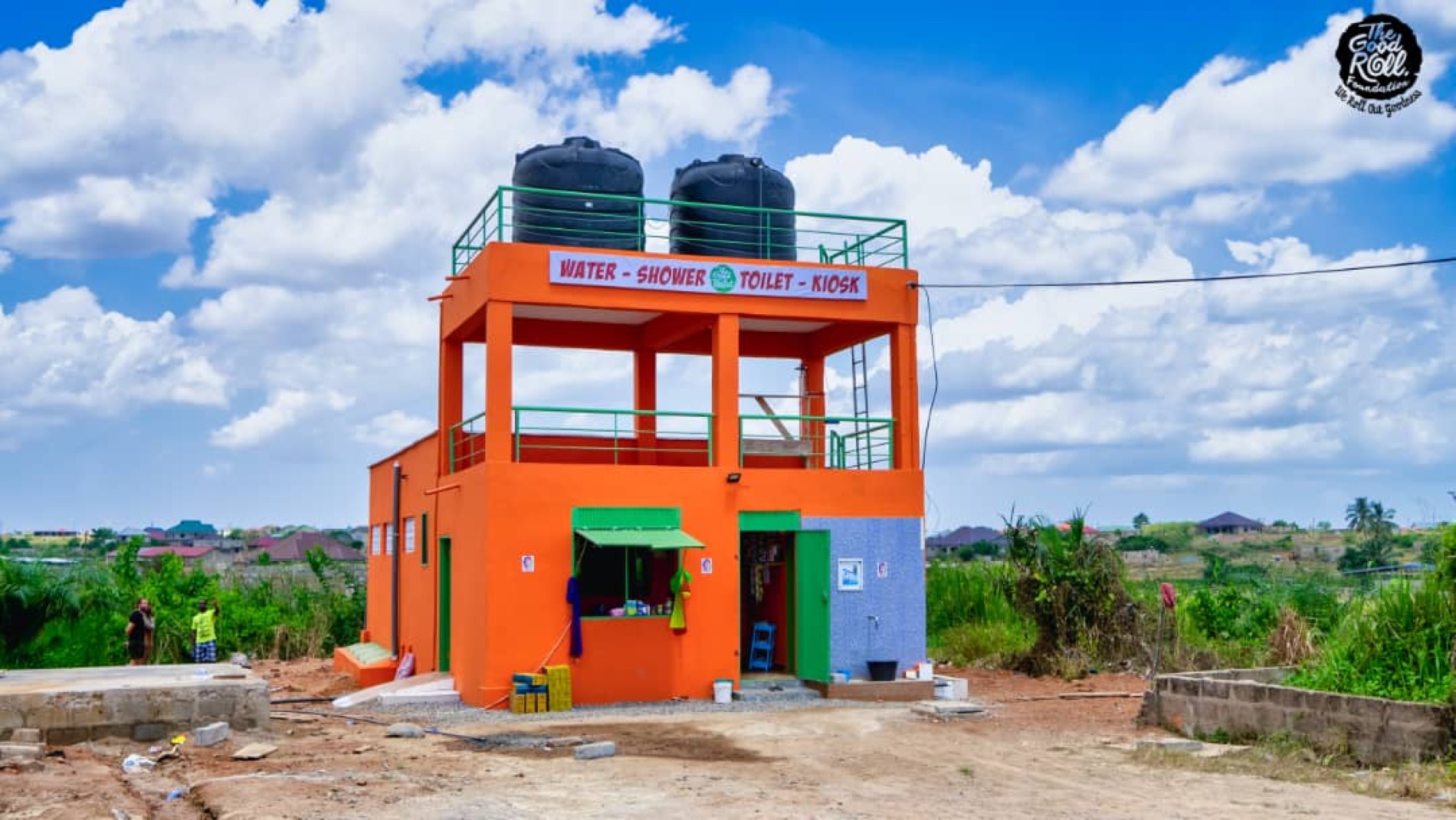 Wähle: