Let's make the world less shitty
100% tree-friendly and sustainable toilet paper.
That's how it should be.
The Good Roll donates 50% of its net profit to building toilets in Africa and is made of 100% European recycled paper, without chlorine, colourants or fragrances.
Oh, and did we mention the fact that you get double the amount of paper?
Start Eco-Friendly wiping!
We are The Good Roll
100% tree friendly and sustainable toilet paper: how it should be. The Good roll is made of 100% European recycled paper, without chlorine, colourants and fragrances. Our packaging is 100% plastic free. Moreover, our rolls contain twice as much paper.

We also invest 50% of our net profit in the construction of toilets in developing countries.

So, say BYE BYE to deforestation and HELLO to less water consumption and less CO2, among other things. Trees are for cuddling, not to end up as waste in your toilet. Our durable toilet paper is super soft, super strong and just as good for you as it is for your wallet!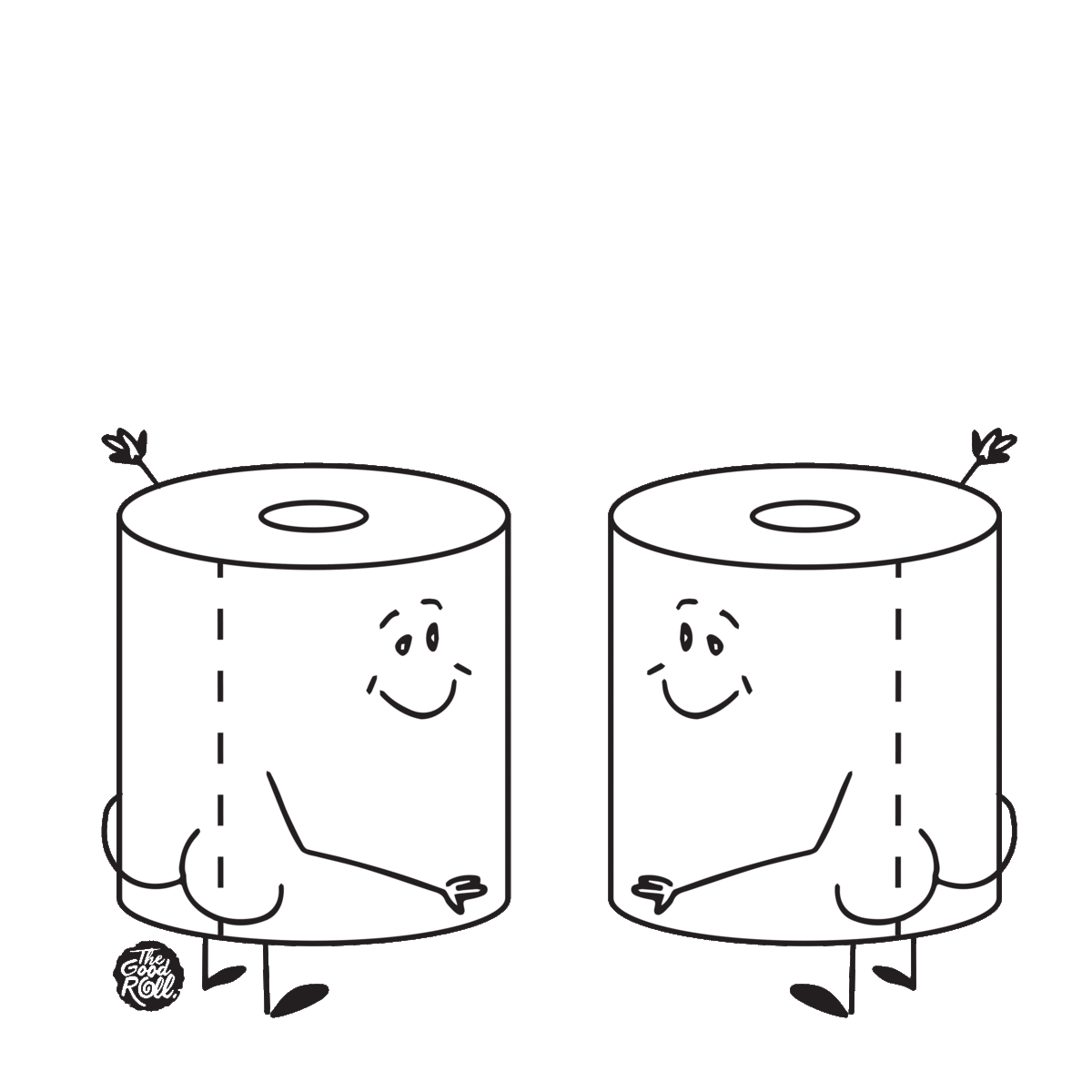 Relax and take a look at this
Too much information? No worries! Watch this video and you'll get all the information you need. Like what you see? We do, too!
Let's make the world less shitty
for
humans
for
the planet
for
your bum
for
your feelings
Discover why
Reviews
You don't have to believe us, but(t) this is what others think of The Good Roll:
Very nice.... The first box full of cozy colored wraps was a treat. It also brightens up the toilet. We use the wraps as gift paper so they get a second life ;) Warmly recommended

Mariska West

Received as a gift for Sinterklaas / Christmas, very nice unpI have been trying out less plastic and sustainable products and bringing them into our lives for a while now. When I came across this I thought: perfect! It fits the bill, the paper around the rolls is nice and it is also good for the environment AND they build toilets in developing countries! What more could you ask for? Well, nothing really! :D (Nice detail: the papers can also be used as gift paper! :P)

Christa, van der Laan

Less waste, good quality! What does your butt need besides that? ;)

Jacqueline, Blok-Singerling

1 Roll lasts a long time and it's for a good cause too! Win win!

Lisa, Annema

Fine quality, fun-loving company, very convenient to take a break during the holidays, and then build toilets where you need them. Top!

Pauline, Assen

Wipes like a feather! Delicious and fine toilet paper, because of my and my daughter's skin disease we chose The Good Roll. No bleaching agents, no chemicals!

Ellie, Wolphaartsdijk

Ideal, fun and decorative. So nice that it is brought to your home! Don't have to think about anything anymore. I really like this!

Inge, van der Feltz

Fair is fair: to market this product in this way is fantastic! You understand. I didn't really have time for this shit, but shit! Now I suddenly want climate-neutral poop too.

Niels, Veek

I have already been able to wrap several presents with the cheerful paper! Now the rolls, including the bag, have been taken to the campsite. Tomorrow morning we will wrap the fresh croissants in it!

Tara, Krullaars van Hilten
Our mission: Let's make the world less shitty
We are convinced that you can do a lot more with toilet paper than wiping your bum. All our products are made of environmentally-friendly, raw materials, and we donate 50% of our net profit to the building of sanitary facilities for those in need.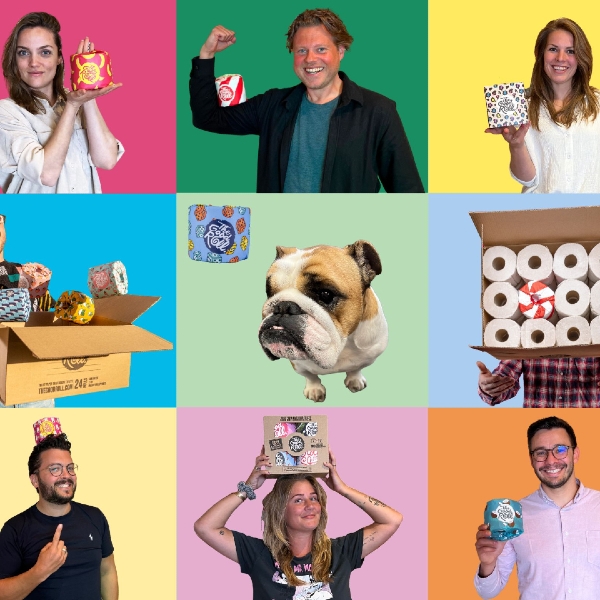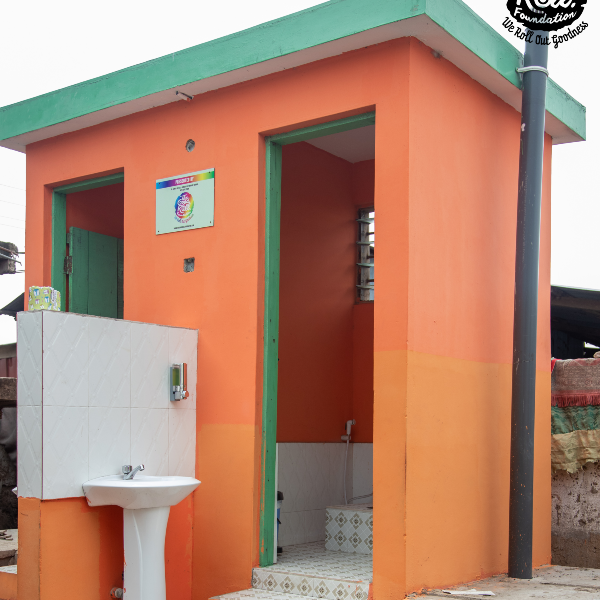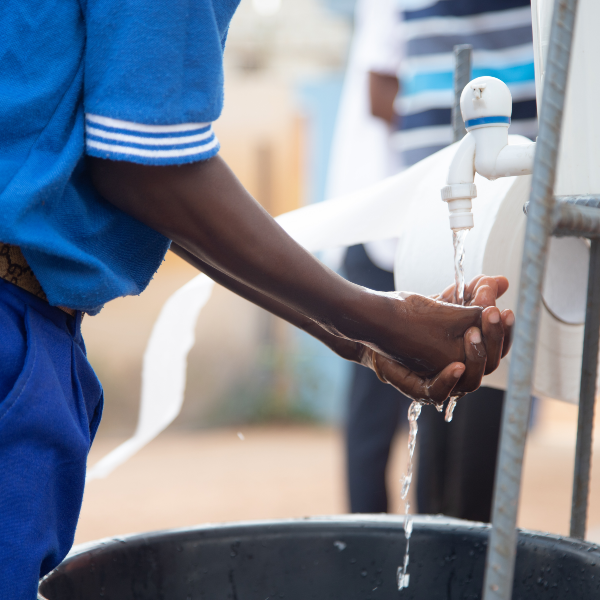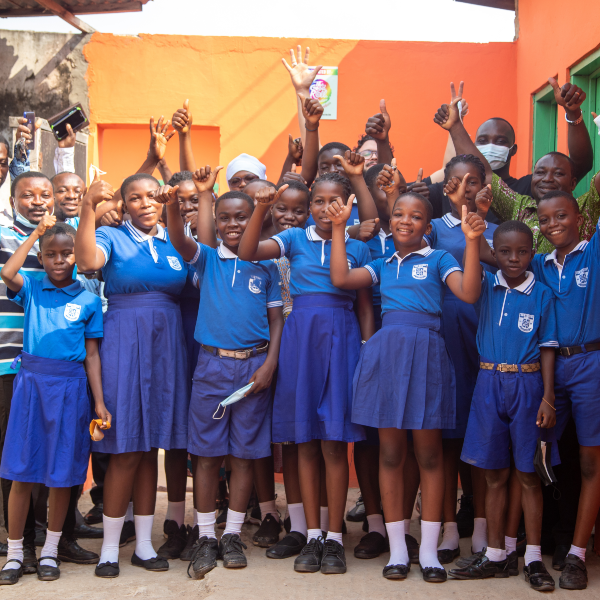 We make serious impact
0
toilets built
toilet built
0
lives improved
live improved
Choose: