Safe and clean toilet
If you buy The Good Roll toilet paper, you are supporting our mission - using the toilet paper bought here, to provide toilets in developing countries.
We invest 50% of our net profit from sales of The Good Roll, with our partners in the Simavi Foundation, for the installation of safe toilets in East Africa. But, having access to a safe toilet is not only important in one's own home, safe toilets must also be available in public places, such as schools, if we are going to improve basic health. By building these toilets and disseminating knowledge about hygiene, life-threatening diseases are prevented and children are able to go to school safely. This way, they can develop and break out of the vicious circle of poverty.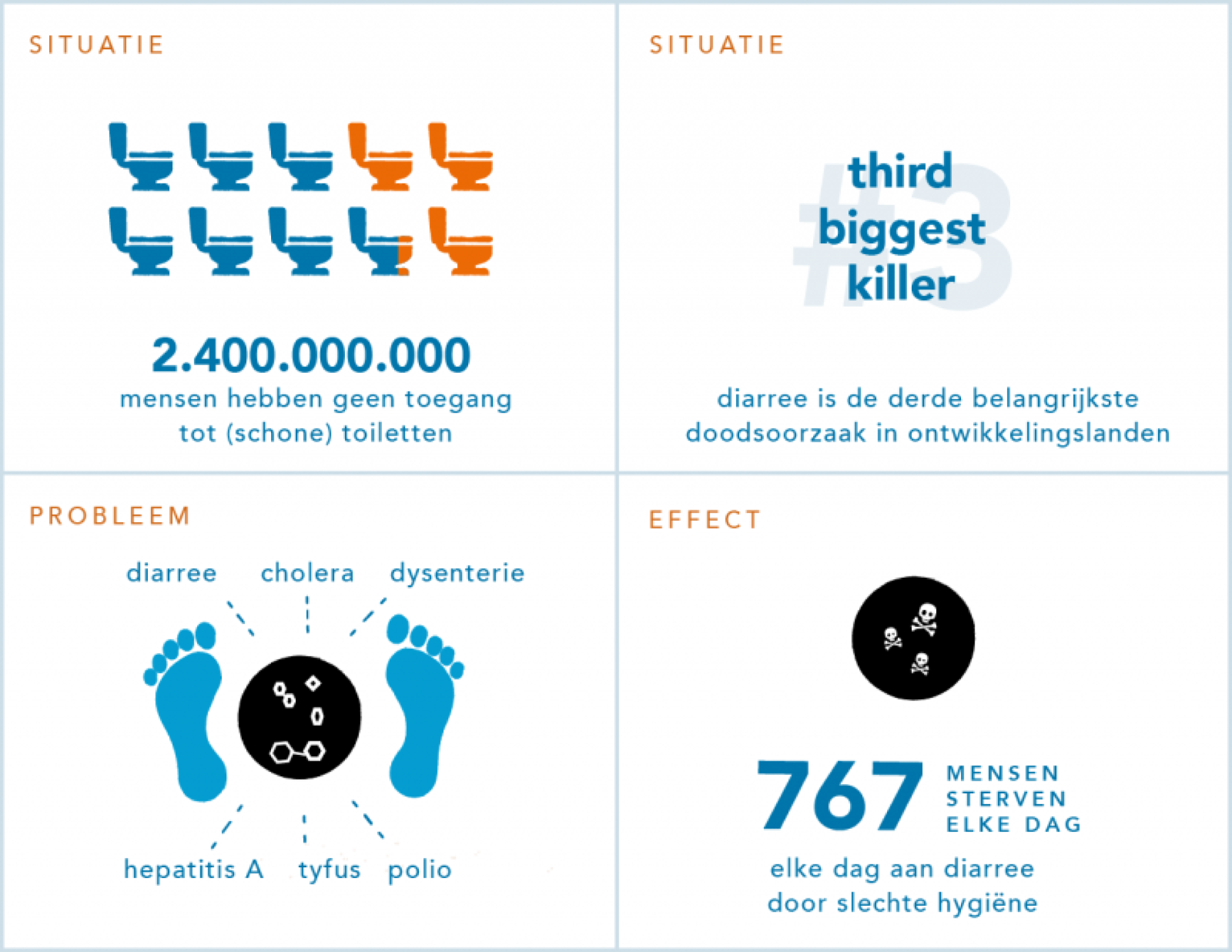 Keep rolling with us
NEW! Limited edition Eau de Toilet Room Spray




Studentenkorting.nl x The Good Roll




Bringing back the African Art Line



Choose: