About our sheltered workplace and why we are proud of it
Linked to our cozy office (small) in Weesp, is our beautiful warehouse, where the reels are wound and all orders are neatly picked. We have chosen to turn this into a sheltered workplace, which means that people who, for whatever reason, are behind in work can come here to work.
We do this together with De Sociale Werkkoepel, among others. This is a network organization of companies, social firms and civil society organizations. They share knowledge and together we ensure that Amsterdammers with an occupational disability or (temporarily) reduced wage value can work appropriately and sustainably. They do this by connecting parties, organizing information sessions and resolving bottlenecks. They help us with questions about social work and help us find the way. We also have a very nice collaboration with the municipality of Amsterdam and Weesp who help us with the deployment and recruitment of new colleagues. At the moment around 35 colleagues work in our sheltered workshop.
As you probably already know by reading this article, The Good Roll's concept is to sell sustainable toilet paper, and above all to give back some of the proceeds. We do this in Africa, by building toilets with our Foundation, but also here in the Netherlands we try to help where possible, by means of the sheltered workshop.
We believe that anyone who is willing and able to work should also have the opportunity to do so. Partly due to the requirements set by the regular market, there are more and more people in the Netherlands who are just missing the boat.
Over time, the simpler functions are starting to disappear, due to cutbacks these functions are divided over the work of other people. In our warehouse we offer work that can be done well and is pleasant for many people with an occupational disability, so we are happy to offer them different positions.
In addition to people at a distance from the labor market, regular employees also work in the workplace. For employees at a distance from the labor market, it is nice to work in a workplace that is as "normal" as possible, so that the work runs smoothly and that they return to a normal daily routine.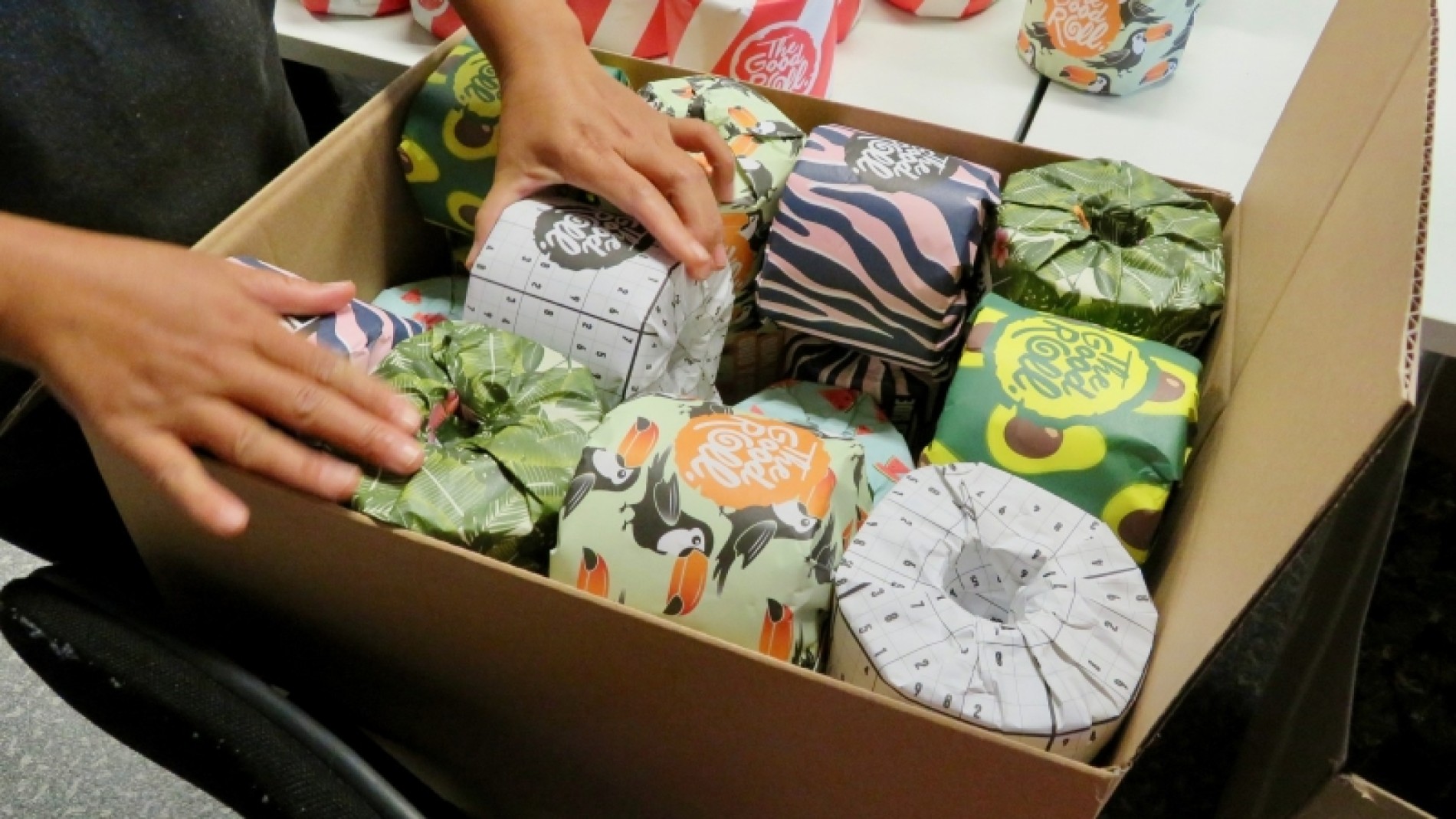 In addition, as a commercial company, we must of course also ensure that we deliver a certain production performance and quality. By maintaining a healthy mix of regular and limited employees, we ensure that all these goals are achieved and that everyone enjoys going to work.
Why people are distanced from the labor market can have many different causes. It can be because of a physical or mental disability, or because of certain setbacks such as a burnout. It also often happens that these people did work in the regular labor market at a certain point, but were unemployed for a long period due to such causes, so that it is not possible to re-enter the labor market independently.
People with a physical, mental or psychological disability are also eligible for a sheltered workplace. This means that they need more guidance and an adapted workplace.
This cannot be taken into account at a regular workplace. We work together with a job coach to ensure that everyone receives the guidance he or she needs. This job coach offers the necessary support to employees with an occupational disability, with the aim of finding a suitable position where they can obtain a permanent employment contract. We also let the employees try out different activities in the warehouse, so that they can see what suits them best and what they prefer to do.
We are honored that we can help these people and we are grateful that they help us. In addition to the hard work they do, there is a lot to learn from people who have completely different lives from us or the people around us. It is inspiring to hear everyone's stories and see how far they have come and how fast they are growing every day. That's what we do it for!
Keep rolling with us
The Rabobank X The Good Roll




Happy role-model day!




We're officially B Corp certified! 



Choose: