Orange Lions and The Good Roll together make the world less shitty
Orange Lions and The Good Roll together make the world less shitty Today the Orange Lions and The Good Roll share a big message: Make the world less shitty! The Dutch basketball teams will help The Good Roll with their mission: safe and clean toilets for everyone. The Good Roll will help the Orange Lions in their mission: qualifying for the European Championship. Wanna roll with us? Any basketball fan who orders The Good Roll from now on will help make the world a cleaner place and support the opportunities of the Orange Lions.
The Good Roll
The Good Roll originated from a collective frustration. Worldwide there are 2.3 million people who do not have access to safe and clean toilets. That is one third of the world's population. In addition, 270,000 trees are cut down every day for the production of toilet paper. Those shocking numbers are the inspiration for The Good Roll; an initiative to tackle both problems. The Good Roll is a 100 percent tree-friendly toilet roll, made from recycled paper. Half of the net profit from the sale of The Good Roll is used for the construction of special toilets in African countries. A truly unique Dutch win-win concept.
Orange Lions
Win-win is also what keeps the Orange Lions busy. The women and men are on a roll. They are well on their way to qualifying for the European Championship. For the women, this would be the first time since 1989. They have to show that they can withstand the pressure on Saturday, February 6. With a win in and at Slovakia, the Orange Lions will qualify for EuroBasket 2021. Then it is the men's turn to grab a ticket for EuroBasket 2022. They succeed if they beat Croatia on February 20 or Sweden on February 22 in Turkey.
Make the world less shitty
The Orange Lions play during the qualifying bubbles with The Good Roll on the chest. And their warm-up shirts have the strong statement Make the world less shitty! In this way, the Dutch basketball players show that they support the mission of The Good Roll. And they hope that everyone who buys toilet rolls from now on will choose The Good Roll's tree-friendly rolls. You can order The Good Roll online via www.thegoodroll.com with the promotional code: Basketball. Each pack of 24 reels comes with a special basketball reel. Besides the environment, you also support the Orange Lions. Part of each sold roll goes to the national teams. That money will be used to support the Orange Lions in the run-up to and during the upcoming qualifying bubbles in Slovakia and Turkey.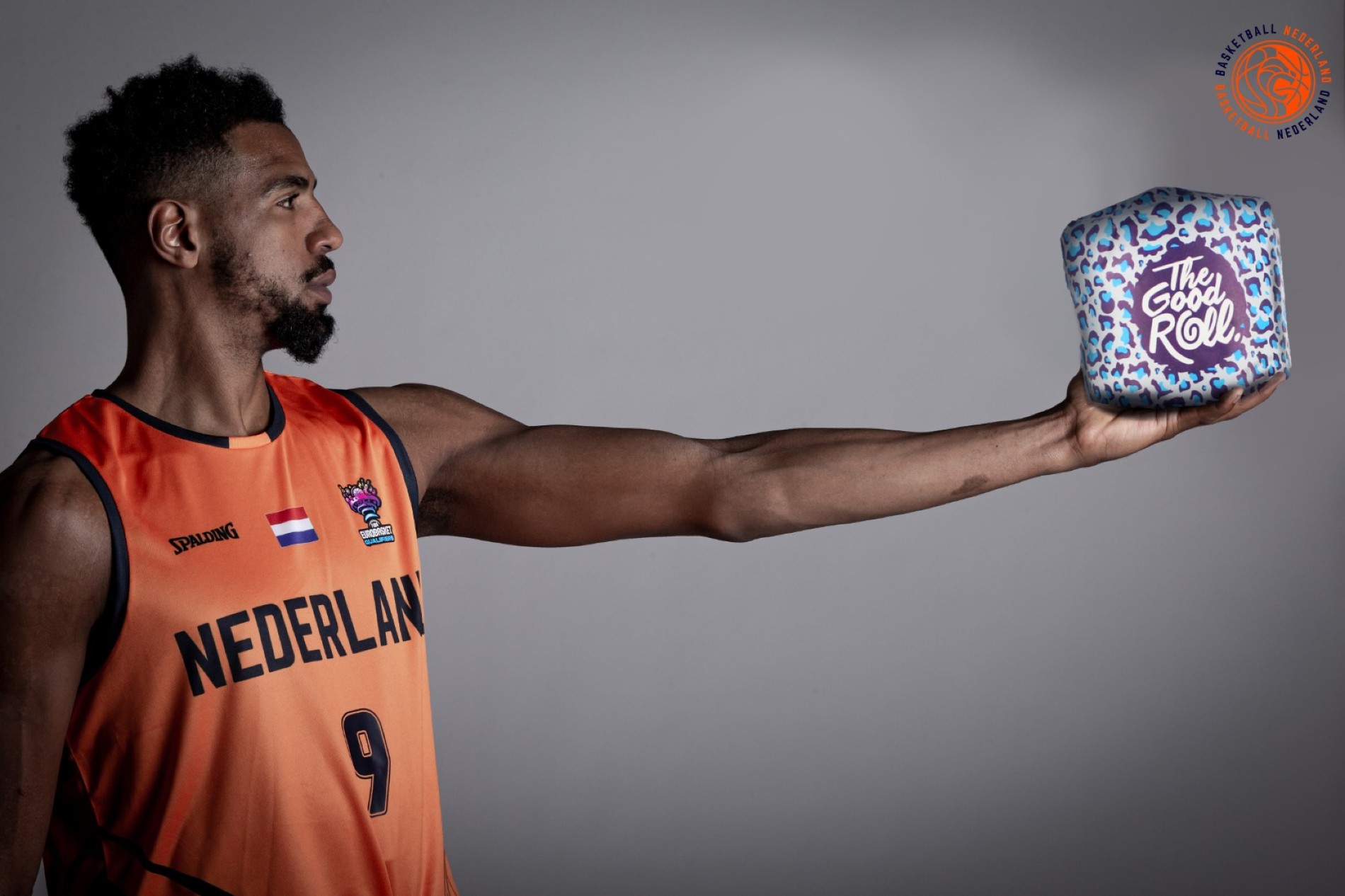 Keep rolling with us
The papermaking process of our bamboo paper in Europe.




Bureau Social Return Amsterdam X The Good Roll




The Good Roll is now officially ISO certified!



Choose: