We are so super super proud of the very first THE GOOD TOILET
We are so super super proud of the very first THE GOOD TOILET block. A new concept in the toilets we build.
After facing several challenges we managed to open the first block yesterday with the local chief in Ghana.
In 2017 we started THE GOOD ROLL, a 100% tree-friendly and sustainable toilet paper. The Good Roll donates 50% of profits to building toilets in developing countries and is made of 100% recycled paper, without chlorine, colour- or fragrances. Our first focus country is Ghana. Here we have already build toilet units, and making great progress in developing toilet units for villages in need.
Check it out
Because we have gained a lot of knowledge & insights in the past few years, and improved the lives of the families we got to know.

Now it is time to increase & accelerate our impact. We must and can do more. We must & can build faster. We must and can not look away.
Welcome to our newborn: THE GOOD TOILET.

THE GOOD TOILET is committed to make a positive difference in a lot of lives. Not only by building the toilet units, offering shower services & clean water, but also extending the impact we can make on right education on hygiëne, providing necessary goods for the locals & have a positive impact on the local economy.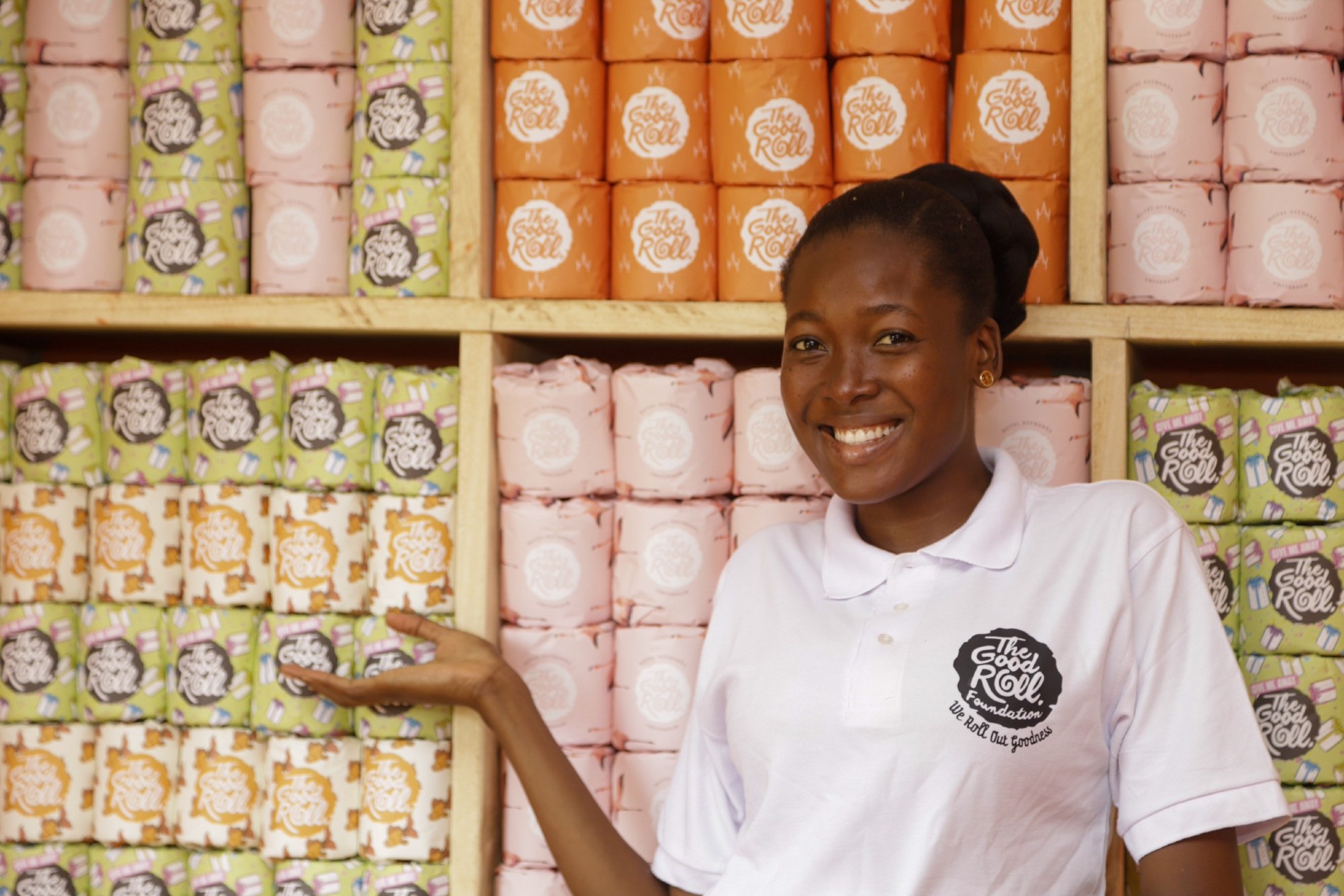 Keep rolling with us
The Good Toilet: when your impact is bigger than saving trees!




Toilet paper and the toilet roll holder: a fun history lesson




Naïf X The Good Roll



Choose: