Our collaboration with Budbee
Sustainable startups The Good Roll and Budbee join forces. Starting this month, the 100% tree-free and sustainable toilet paper from The Good Roll will also be delivered to people's homes with Budbee. The Dutch company The Good Roll is growing fast and wants to take a step forward in its international ambitions. Budbee ensures that The Good Roll can fully adhere to its sustainable mission also in the logistics process. At this moment Budbee and The Good Roll already work together in Sweden, Denmark, Finland and The Netherlands, and soon also in Belgium.The Good Roll is a young company that sells 100% recycled toilet paper. Their mission is simple; safe and clean toilets for everyone. With 50% of its net profit, The Good Roll builds toilets in various countries in Africa. Important in the choice of the new parcel delivery company was therefore for The Good Roll the sustainable character of the Swedish logtech company. The Good Roll also appeared in FONK #311: The Good Issue.
Budbee
Budbee's technology makes it possible to track an order from The Good Roll down to the minute, and the customer is informed of the delivery at all times. Because of this technology, over 97 percent of Budbee's packages are actually delivered on the first try, and almost no unnecessary emissions occur from returns. Moreover, by using artificial intelligence to calculate the optimal route, the CO2 emissions are kept as low as possible. In more than 30 cities in the Netherlands, the company already delivers fossil-free. In all other areas in the Netherlands, Budbee is CO2 neutral thanks to the climate compensation projects in which the company invests. Budbee's goal is to deliver completely fossil free by the end of 2021 in all countries where the company operates.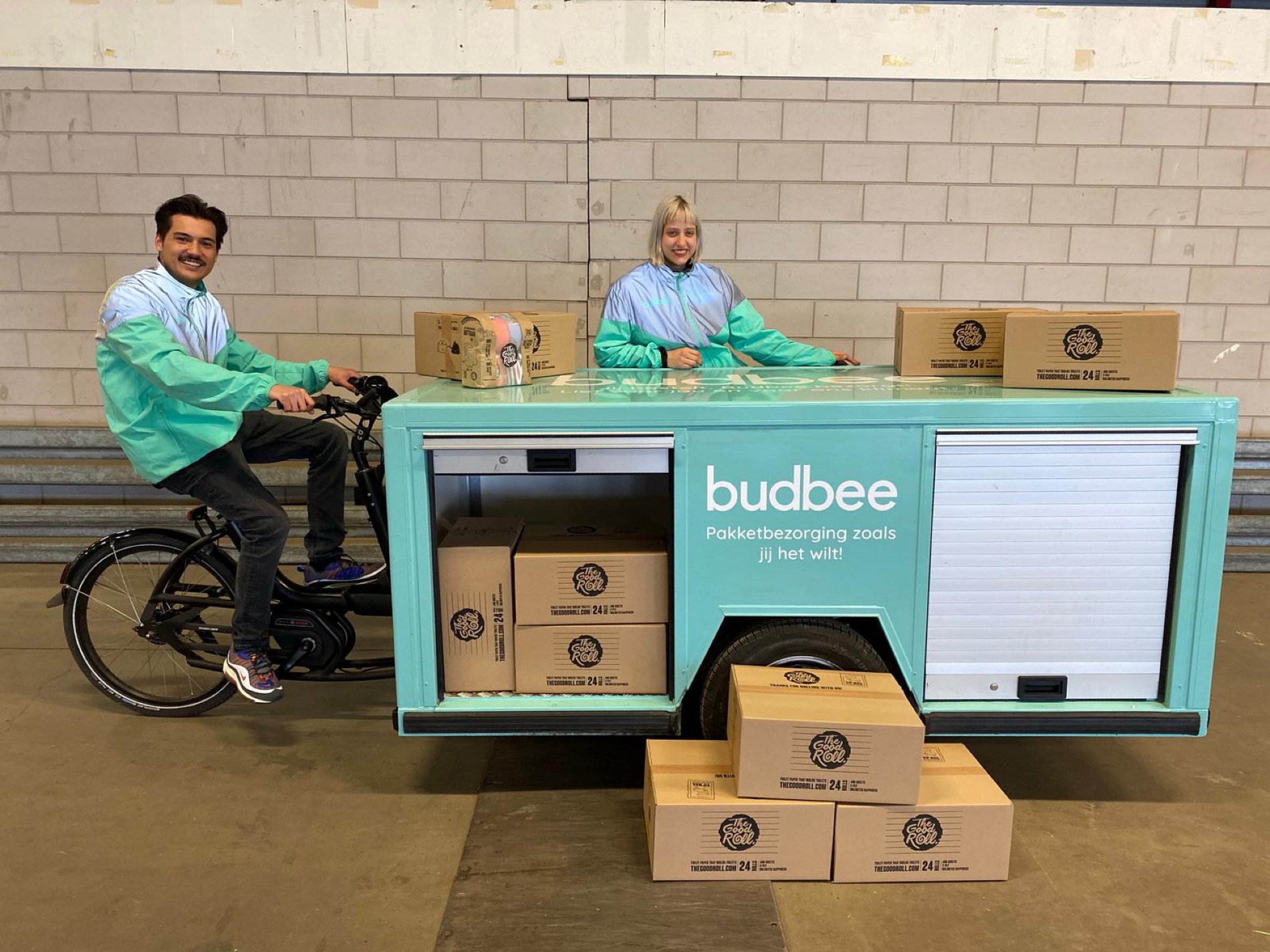 Keep rolling with us
World Menstrual Hygiene Day




The Good Roll is now officially ISO certified!




Booty Buddy



Choose: