Trees save us!
Trees save us if we save trees! By storing CO2 and supplying oxygen, forests play a mega role in climate regulation! This in turn ensures that life on earth is somewhat pleasant.
Despite the fact that trees are so important, according to the Dutch Environmental Defense, 169 trees are being cut down every second! Every 6 seconds an area the size of a football field disappears into green nature.
Many trees are cut down to make room for palm oil plantations. The paper industry also has a huge number of felled trees to its name.
From printing paper to newspapers, magazines, tissues, sanitary towels, toilet and kitchen paper, to packaging material; we use more paper than we might realise. On an annual basis, this is in fact 80 kg per person (milieucentraal)!
The paper industry is therefore one of the top 3 largest CO2 emitters, water consumers and water polluters.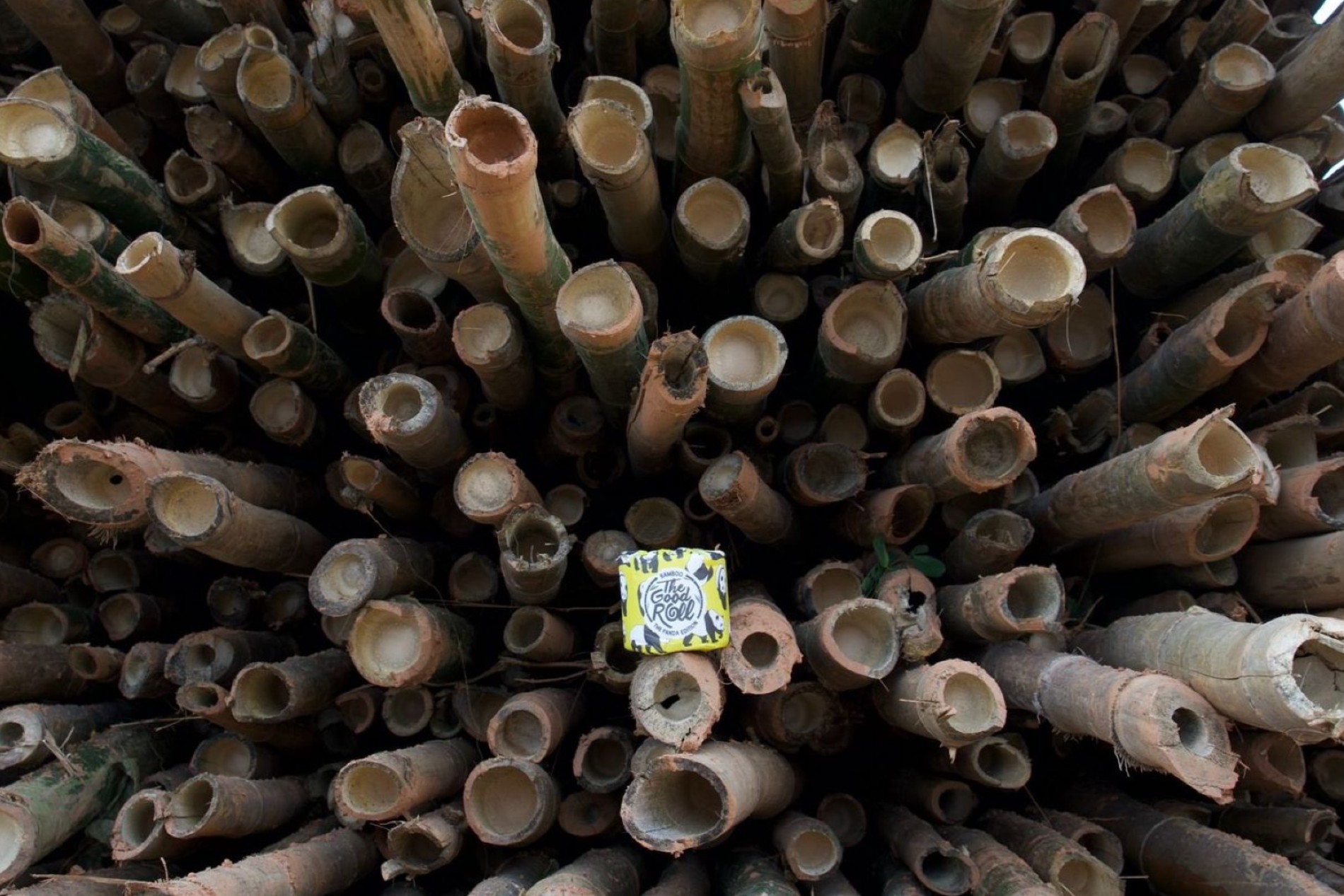 Using recycled paper is already a big step in the right direction. And the more recycled, the better! But recycled paper is getting scarcer by the day. That is why we do not believe that recycled paper is the solution for the future.
Paper can be made from many different crops, such as elephant grass, hemp and bamboo. After long research, we believe that bamboo is the superhero for paper production! Bamboo grows super fast! A year after it has been cut down, it has already grown back again!
Of course, we already have bamboo rolls for you to wipe with! Want more tips for reducing your impact on the tree cut by your paper use? Read this article!
Keep rolling with us
Sustainability check - we are officially 95% waste-free!




Why does The Good Roll use wrappers?




How can you make autumn even more sustainable?



Choose: