Naïf X The Good Roll
Naïf and The Good Roll are working together! The best of both worlds created the ultimate 'Care Kit'. Naïf keeps you young with its skincare products which are 100% consisting of natural ingredients. Together with the Home Kit ingredients of The Good Roll, you are all set for radiant skin and a healthy planet.
Naïf is ready to upgrade your skincare routine. Besides, unlike many brands, Naïf stays away from microplastics! Because all those microplastics are bad for your skin and the planet. Healthy skin is here, plastics are not. In their selection, they have products not only for yourself but also for your baby! Healthy and radiant skin for people of all ages.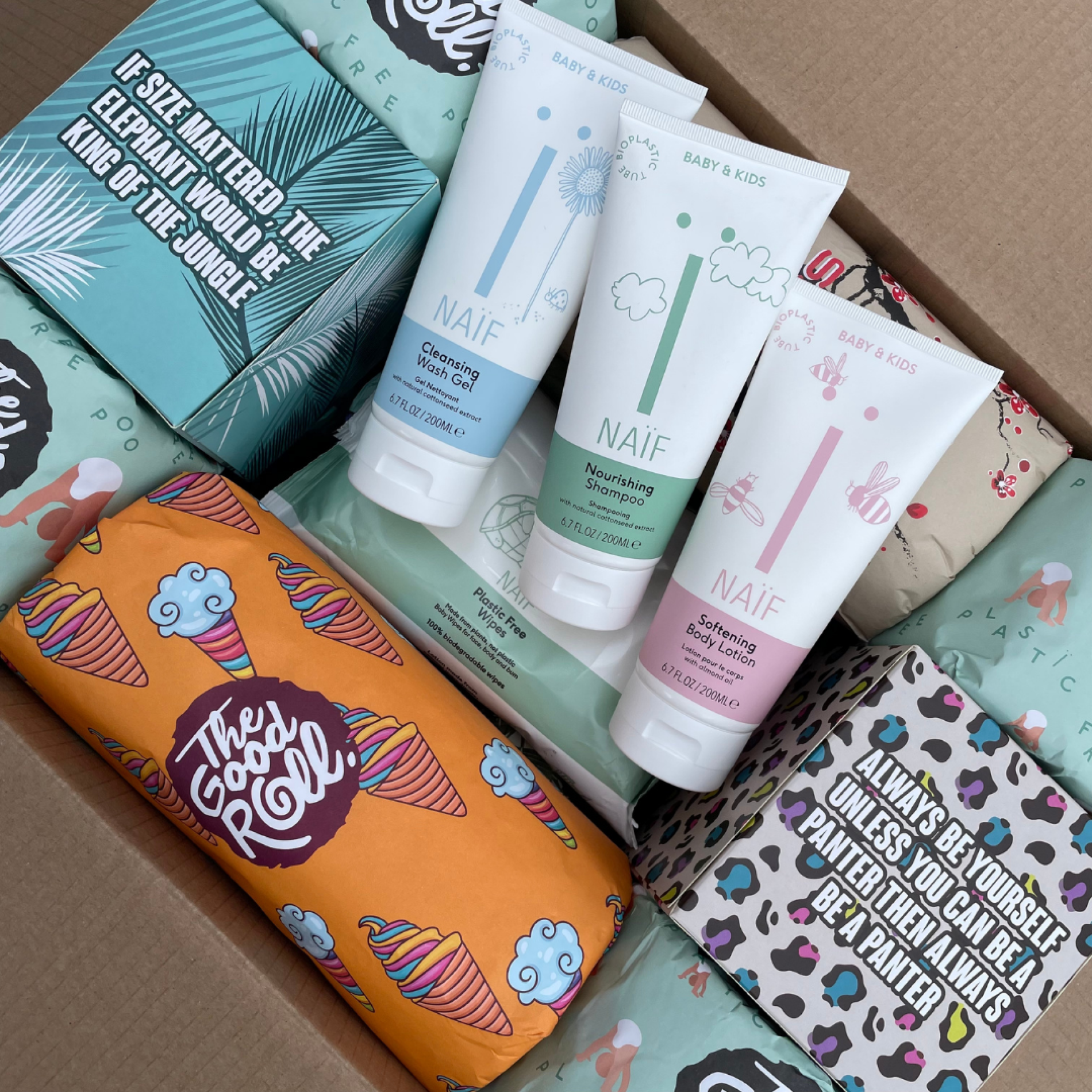 Naïf's philosophy is simply: do good. They make skincare products that respect the purity of people and the planet. The Good Roll and Naïf both want to leave the planet better than when they found it. That is why we both focus on ingrediënts of our products, packaging, and shipping methods, and how we go to work in the office. Together we do better.
The combination box is temporarily available in our webshop right now. Click here to order! This package is being sold for €29,95 (instead of €60,-, that is a 50% discount!) Together we wipe for the future.
Keep rolling with us
NEW! Limited edition Eau de Toilet Room Spray




The Good Roll X Bumble




The 4 main reasons why you should start using fair trade toilet paper in 2022



Choose: