World Toilet Day
Who cares about toilets? We DO!
Well the people that don't have one definitely also do. That's over 3,6 billion people world wide. A hot topic which as you know we at The Good Roll take very seriously therefore, Today we celebrate 🚽 WORLD TOILET DAY🚽.Not only do WE take every opportunity to party but worldwide attention is being paid to this subject. Public health depends on toilets and unless everybody in a community has access to a safe and clean toilet everybody's health is threatened.
Therefore we are so proud of the 200+ sanitation units and toilets we have been building the last couple of years.
Who also cares about toilets and making a difference?
We have built a bunch of truly dedicated companies that help us with our mission. And this is why on this special day we would like to put them in the limelight. They have saved lives, trees 🌳 and built toilets 🚽 just by using our toilet paper.
Should we not all care more about toilets?🚽
Something as simple as where I buy my toilet paper can make such an impact. Would you like to roll with us and make a difference? Join us, so in the future everyone around the world can hopefully sing 🎶 kum-ba-ya around their toilet.
Lets make the world 🌍 less shitty 💩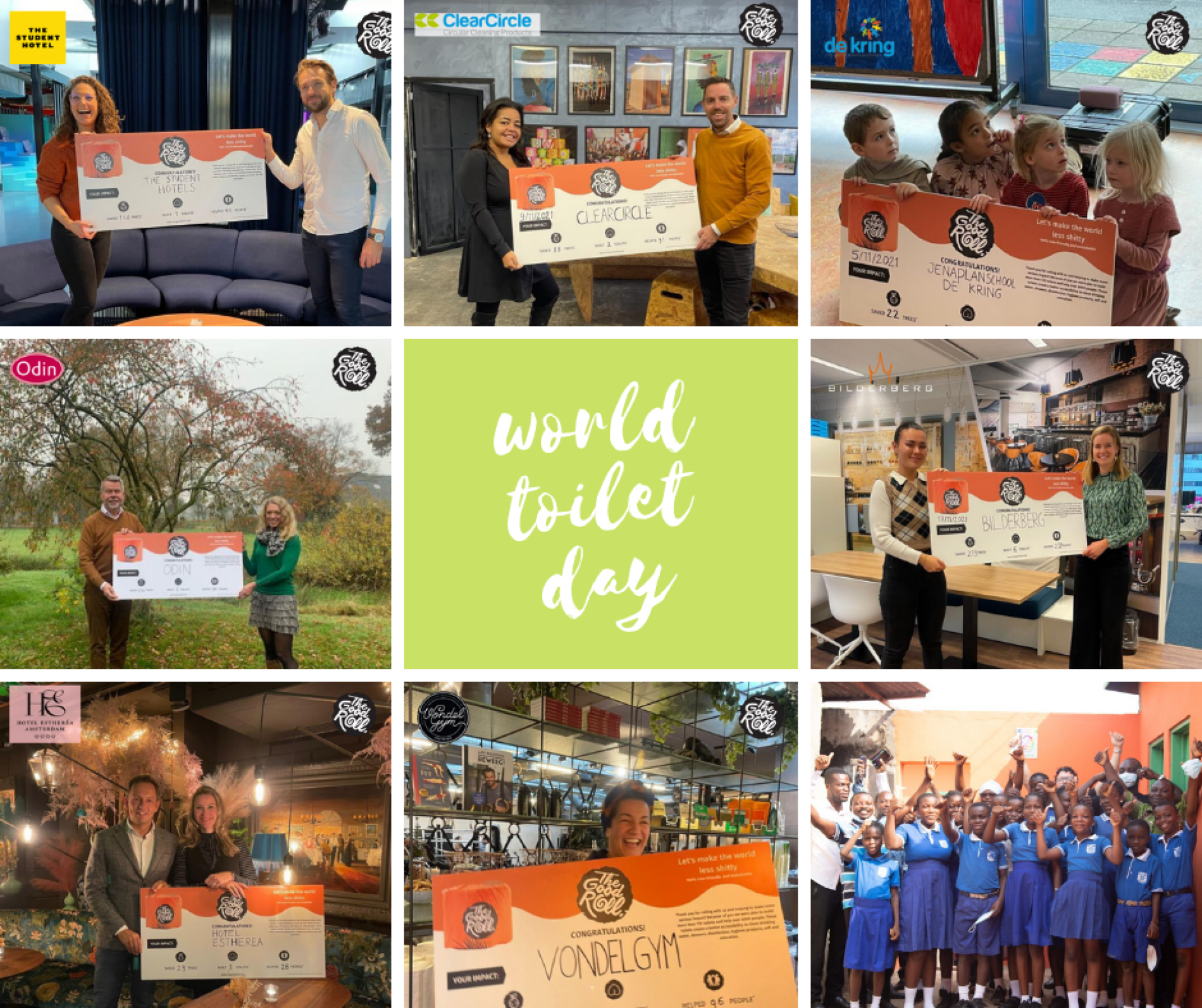 Keep rolling with us
Saviour school




Together we make the world less shitty




Our collaboration with Budbee



Choose: