NEW! Limited edition Eau de Toilet Room Spray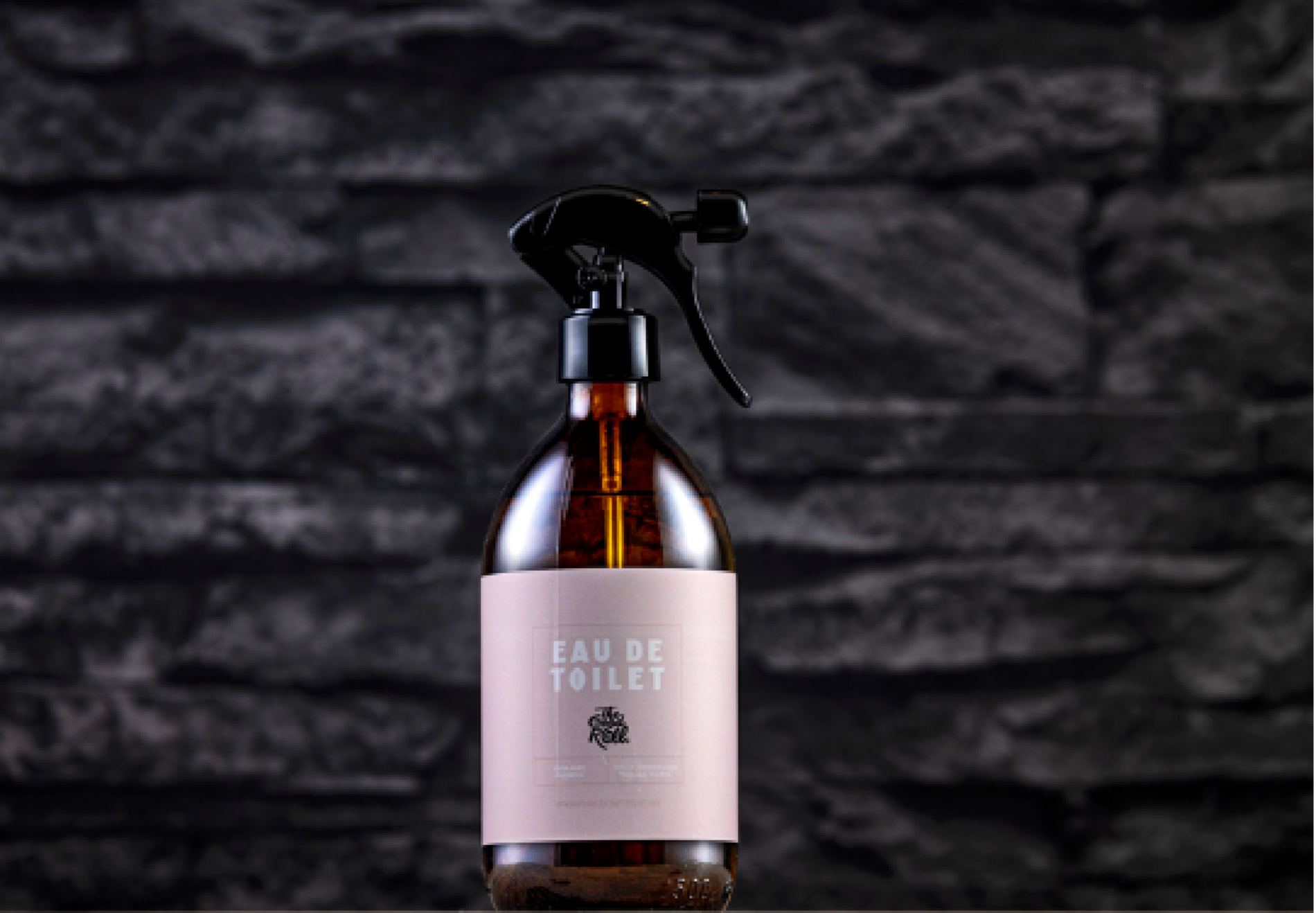 The scent
The Eau de Toilet Room Spray has an exclusive fragrance with shades of premium musk and sweet aromas. The Eau de Toilet Room Spray is made from natural oils, with the exception of amber. This makes the wonderful fragrance linger for hours.
Two super stylish designs
To make it as attractive as possible for you to store - two different designs have been released! With the same scent you can choose a pastel pink look for a toned-down, minimalistic interior and for the fun, hippie people we offer a jungle feel.
Instructions
Press the button on the side of the Eau de Toilet Room Spray to open and close it. Spray away from your face and body and hold the bottle upright. Spray in a circle around you to refresh your toilet or living room to perfection. Store the bottle upright.
Warning
This is not a cosmetic product! Do not spray it directly on food, people, pets, plants and surfaces. If you happen to accidentally spray on a surface, wipe it dry immediately. Be careful when using this product if you are oversensitive to perfume. Use only in well-ventilated areas and for the intended purpose.
Reusable
Did you run out of the Eau de Toilet Room Spray? Then you can rinse the glass bottle and refill it with a little green soap and water. Perfect to use when cleaning up!
Good for you, good for the environment and good for others
Using The Good Roll toilet paper, kitchen rolls and tissues doesn't only makes you more sustainable, it also makes you a donor of The Good Roll Foundation.
By using the new Eau de Toilet Room Spray you also support The Good Roll Foundation to build toilets in countries in Africa.
With every spray - smell good and build well.
Order your Eau de Toilet Room Spray here.
Keep rolling with us
Co2 negative




🚽 we touched the 101-toilets-built-mark!




The only negative thing about The Good Roll: our CO2 emissions



Choose: