Grow your own toilet paper!
We've all experienced this before: you have just taken a comfortable seat on your toilet, ready to perform your act. But then you see it, there is no more toilet paper and now you're stuck. You text your roommate, but they're not home… What do you do now?


The toilet paper plant
We're delighted to announce that we have developed a new plant, one that can grow its own toilet paper! Back in 2020, we all experienced The Great Toilet Paper Crisis. This made us think about how to prevent such events from ever happening again. That is how we started looking into the development of a toilet paper plant. It took us some time, but the result is phenomenal!
The plant itself can grow about 5 to 6 rolls at once. Each roll should be ready just in time, before you would ever get the chance to run out of toilet paper. Just like all of our rolls, they are incredibly sustainable and they do not require a lot of maintenance. Just put the seeds in some soil, water them once or twice a week and you should be fine! What a perfect solution!
(The toilet paper rolls, sadly enough do not grow with their beautiful colorful wrapper around them, to get those, you would still have to order them on our website)
April Fools Day
We have to confess something, because all jokes aside, the seeds will only grow some beautiful flowers and never actually grow toilet paper (we wish!). The seeds will grow flowers that attract bees and butterflies. Both species are under threat from habitat loss, pesticides and climate change. So by planting them, you might help to support their ecosystem! On top of that, if you purchase a bag of flower seeds, all profits will be donated directly to our foundation.
Order the seeds now: click here!
---
The Good Roll Foundation
Thanks to The Good Roll Foundation, the philanthropic arm of The Good Roll, we have been able to build toilets in developing countries, more specifically Ghana and Uganda.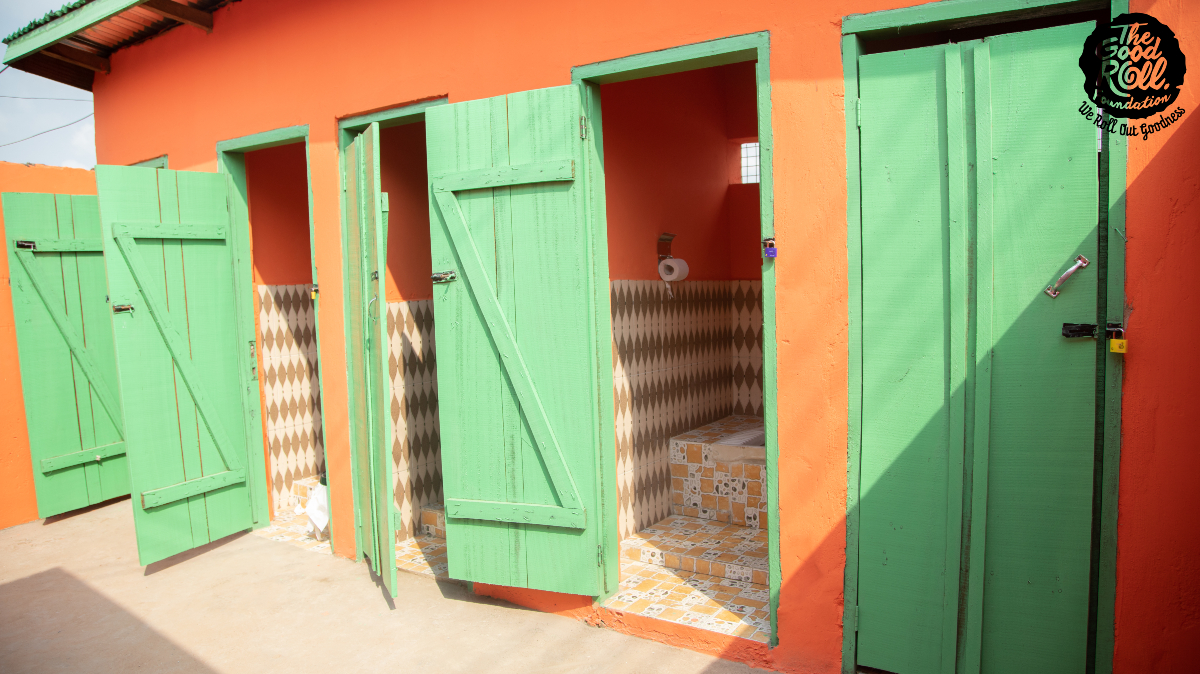 Now you might be wondering why we build toilets?
A comfortable and clean toilet sadly enough is not something everyone in the world has access to. About 100 million people do not have a safe place at all, leaving them to perform their deeds out in the open, sometimes even in the middle of bustling neighborhoods. Some are even compelled to use a plastic bag because it is their only option. Which is exactly why we want to make an impact by building toilets in those neighborhoods where it is most necessary.
Not only do we build toilets, we are also constructing sanitation units and help the communities to learn about different topics, such as health and safety. To read more about our projects you can click here.
If you liked this blog post, maybe you might also like to read more about:
---
Keep rolling with us
The only negative thing about The Good Roll: our CO2 emissions




How can you apply SDGs within your business?




The Good Roll Foundation



Choose: