Studentenkorting.nl x The Good Roll
As a student, you are always overwhelmed with payments that you had no idea existed before you turned 18. You have to pay your rent, your health insurance, do your shopping and of course enjoy your weekly parties!
How do I get student discount?
Studentenkorting.nl helps you save money! They offer the best deals for things you need as a student! Student life is expensive enough as it is... So getting a discount is everything a student wishes for!
What can you get a student discount on?
Well, on lots of things... Studentenkorting.nl has a large collection of different discounts and gives a lot of tips on how to save.
Groceries
Do you ever have that feeling of self-consciousness when you have to go shopping - and the toilet paper is finished? You live alone, or you've been ordered by your housemates to get some toilet paper and you absolutely don't want to walk on the street with a big bundle of plastic-wrapped rolls!
The Good Roll
Well, lucky for you, The Good Roll offers the most sustainable toilet paper delivered straight to your doorstep! You don't ever have to walk down the street with one of those multi-packs again, you save money because our toilet paper lasts twice as long as the rolls you get at the drugstore or supermarket, and on top of that, you support a good cause while you wipe your bum squeaky clean!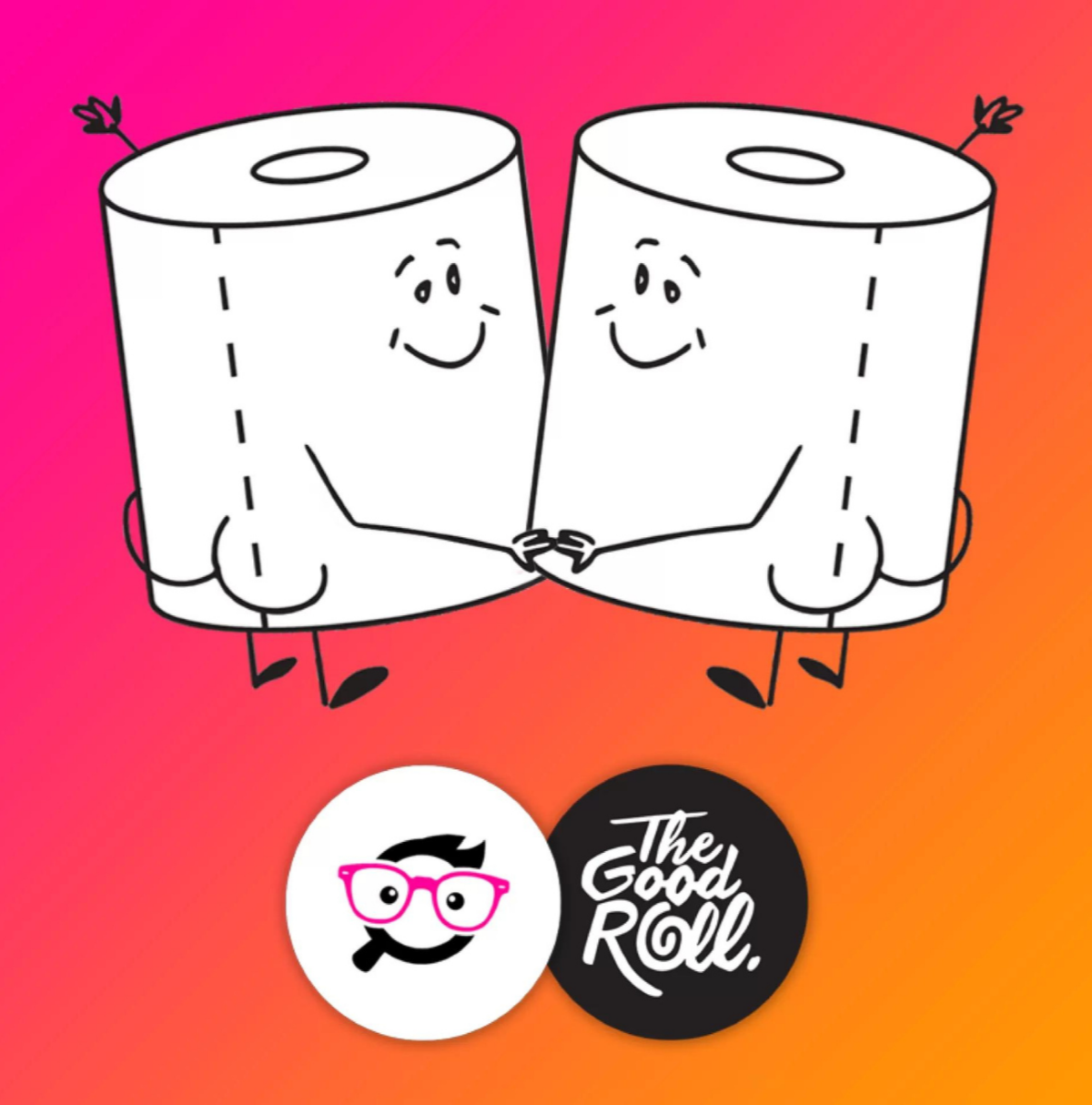 The Good Roll Foundation
By buying our toilet paper, you contribute to building sanitary facilities in developing countries and make a huge impact on equality. So every time you use a sheet of our toilet paper to wipe your bum - you are improving someone's life!
Party Pooper
Not only will you save your pennies and have more money for your weekly outings, but you can also give yourself a pat on the back for supporting a good cause!
Order your favourite toilet paper here, take advantage of your student discount and let your friends know that you are officially a Party Pooper.
Now that's some good shit!
Keep rolling with us
Saviour school




The Good Roll X Bumble




How Toilet Paper Waste Hurts the Environment



Choose: