The papermaking process of our bamboo paper in Europe.
We are pioneers in carbon-neutral paper manufacturing. How did we reach that goal?
Paper making is a process which requires huge amounts of energy. For that, we use our on-site solar plant, with 8.000+ solar panels and a biomass plant to generate steam, which is powered by residues from nearby forests.
If we need even more energy, we purchase it from suppliers with 100% renewable certified sourcing.
In paper making, we also need quite a lot of water. After using it, we return it to the river in the same conditions as we took it, thanks to our water treatment plant.
The residues generated during the water treatment process are later re-used to generate electricity. That way we advance towards a zero-waste horizon.
We also avoid using bleach and other unnecessary chemicals.
Instead, our products are based on unbleached fibres.
We have replaced all plastic packaging by cardboard.
It's not only recycled and recyclable: it's also highly stackable.
That allows great logistic optimisation. Less trucks = less emissions!

Because our goal is to develop the world's most sustainable paper.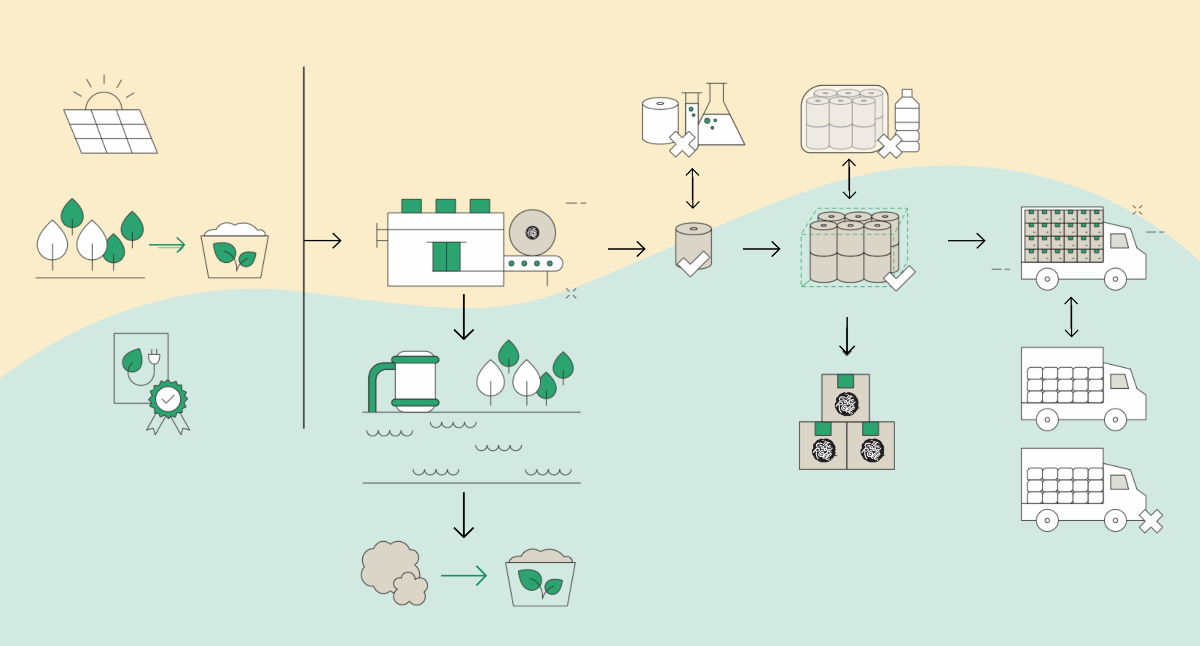 Keep rolling with us
Safe and clean toilet




The Good Roll X Bumble




ZONGO Update



Choose: