The papermaking process of our bamboo paper in Europe.
As you may know, our bamboo toilet paper is currently produced in a European B Corp certified factory. Did you watch Keuringsdienst van Waarde? We did!
A lot of information was shared, which some of you may be familiar with it and others not yet.
The episode specifically mentioned the chemical (viscose) process used to make textiles. To clarify the topic of the chemicals involved and how sustainable the further production process of our bamboo paper is.
The production process from bamboo to toilet paper does not involve a viscose process. But even so, we are happy to shed more light on our (social) enterprise and how we optimise our processes.
As you may know, our bamboo toilet paper, is currently produced in a European B Corp certified factory.
First: In 2023, we will produce our bamboo toilet paper in our own factory in Ghana! How cool is that? This way, we can influence all processes from the start. In the process, we also provide employment, and fair income for our bamboo farmers. Additionally, we can, for example, experiment with enzymes during the production process.
Watch a short video here for more information.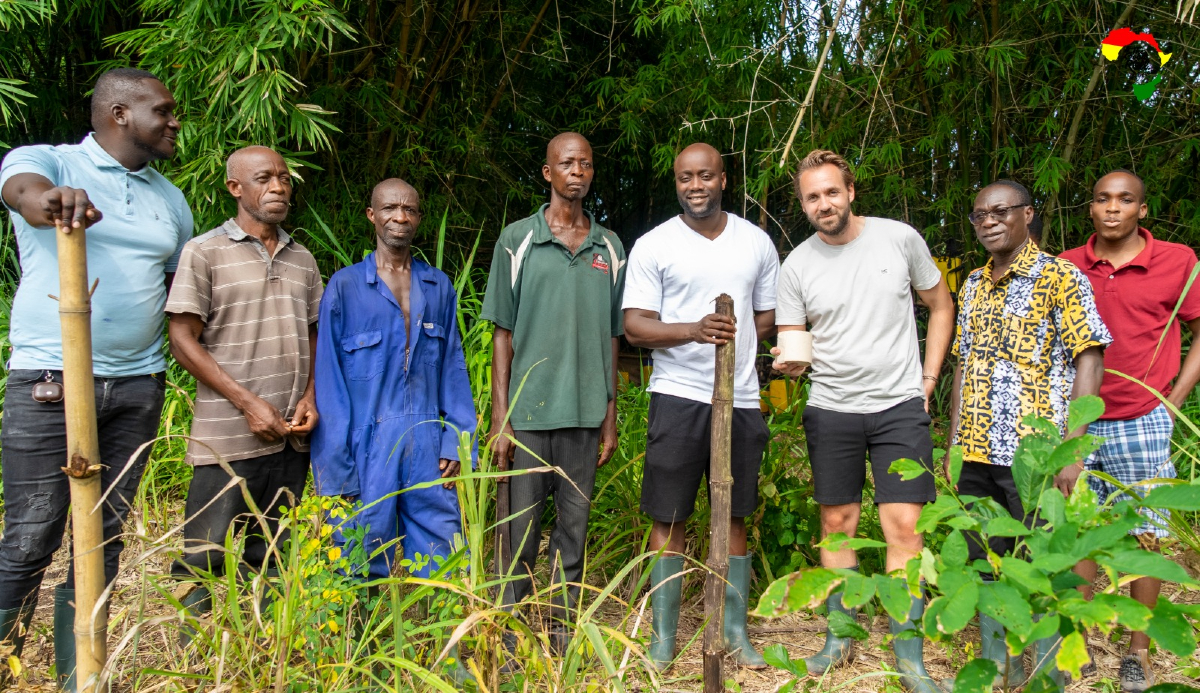 What does a B Corp factory in Europe mean and how do we produce our bamboo?
They are pioneers in carbon-neutral paper manufacturing. How did they reach that goal?
Paper making is a process which requires huge amounts of energy. For that, they use their on-site solar plant, with 8.000+ solar panels and a biomass plant to generate steam, which is powered by residues from nearby forests.
If more energy is needed, they purchase it from suppliers with 100% renewable certified sourcing.
In paper making, quite a lot of water is needed as well. After using it, the water is returned to the river in the same conditions as they initially took it, thanks to their water treatment plant.
The residues generated during the water treatment process are later re-used to generate electricity. That way they advance towards a zero-waste horizon.
They also avoid using bleach and other unnecessary chemicals.
Instead, their products are based on unbleached fibres.
They have replaced all plastic packaging by cardboard.
It's not only recycled and recyclable: it's also highly stackable.
That allows great logistic optimisation. Less trucks = less emissions!
Because their goal is to develop the world's most sustainable paper.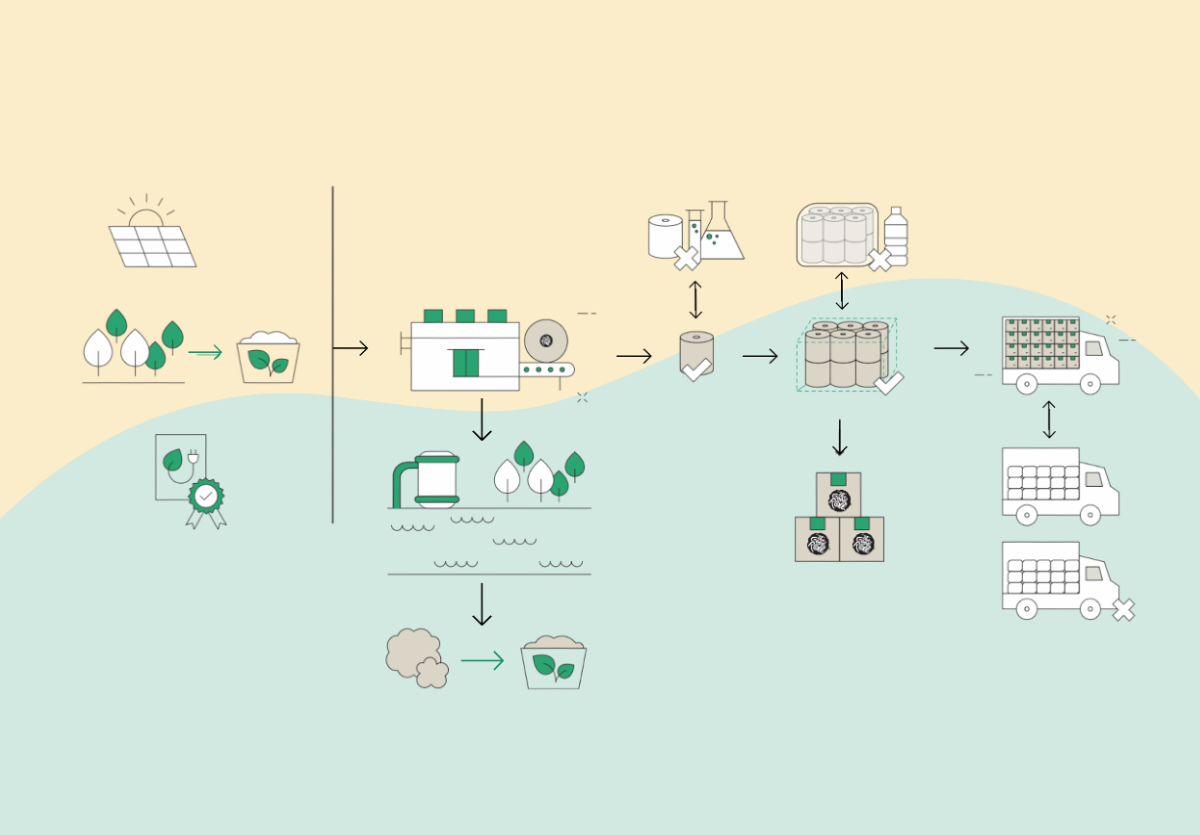 Additionally, their bamboo products have been rewarded multiple certificates, including:
FSC Mix

EcoVadis Gold (maximum score in CSR)

Manufactured in a B Corp plant

Ecolabel

ISEGA – food contact compliant (for the kitchen rolls)

REACH compliant

Chlorine Free
Back to the Keuringsdienst van Waarde episode....
As already highlighted, all bamboo (toilet paper) worldwide is currently produced in China.
Therefore, the pulp used, as described in the above process, comes from China. But instead of cargo ships full of boxes of bamboo toilet rolls from China towards Europe, this way, only the dried bamboo pulp is shipped. This takes up much less space. Which in turn results in fewer emissions. Already a step in the right direction if you ask us.
When the pulp arrives in Europe, it goes through a check to ensure it is OK. This is because the bamboo pulp has to pass quality and safety tests that are carried out in a laboratory by external certification companies according to industry standards. Among other things, they help us certify that the products do not contain any harmful chemicals.
Once the pulp has passed all the tests and is approved, it is processed into blotting paper and rolled to our double-thick rolls at a European B Corp mill.
We do our stinking 💩 best to work with the most sustainable parties. Parties that hold the correct certificates, including in China. We are also proud owners of a B Corp certificate in the Netherlands.
Keep rolling with us
Our waste streams




About our sheltered workplace and why we are proud of it




Pure Africa at The Good Roll



Choose: