toilet paper offer
The plastic-free packaging of The Good Roll contains 4 double-thick rolls.

The toilet paper is 100% tree-friendly & durable (EU Ecolabel) and the roll has twice as many sheets as usual (400 vs. 200).



The Good Roll toilet paper is bright white and does not contain any chlorine, color or fragrance substances. (The designs change regularly, so the wrappers may differ from the wrappers in the images.



Due to the competitive price, the toilet paper is affordable and can therefore be seen as a toilet paper offer, toilet paper offer can be found in our shop.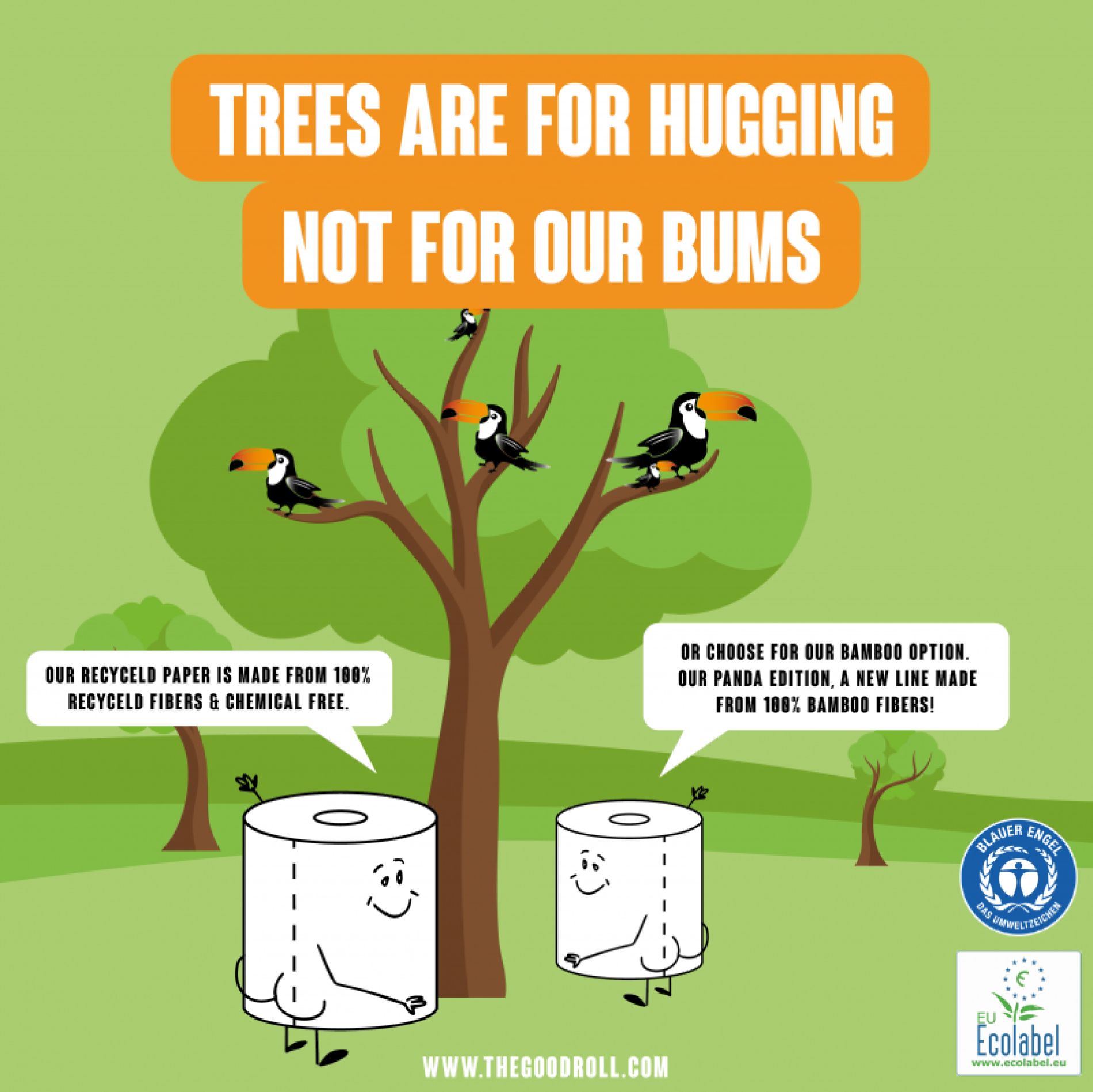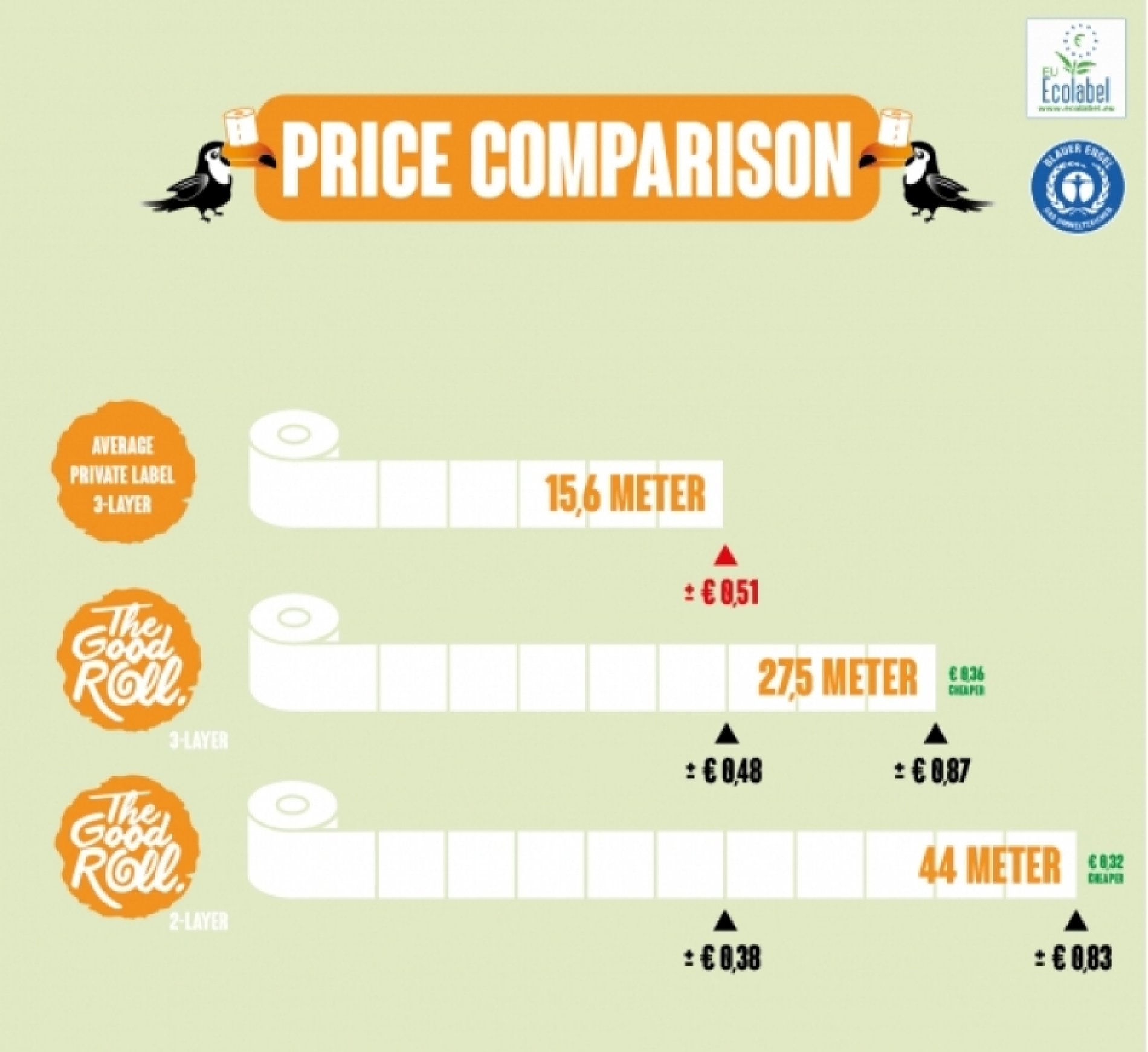 Choose: