THIS IS WHY WE ROLL
Installez-vous confortablement.
Nous sommes The Good Roll. Un nouveau papier toilette unique, 100 % papier recyclé. Notre mission : des toilettes sûres et propres pour tous ! Voilà pourquoi nous donnons 50 % de notre bénéfice net pour la construction de toilettes en Afrique de l'Est.
The Good Roll est née d'une frustration collective. En effet, 2,3 milliards d'individus dans le monde n'ont pas d'accès à des toilettes sûres et propres ; cela veut dire environ 32 % de la population mondiale ! De plus, 270 000 arbres sont abattus chaque jour pour la production du papier toilette.
Des chiffres à notre avis effrayants. Tellement effrayants qu'ils nous ont inspirés à développer The Good Roll ; une initiative par laquelle nous voulons nous attaquer aux deux problèmes. Un concept néerlandais gagnant-gagnant unique : un rouleau de papier toilette qui respecte à 100 % l'arbre, réalisé avec du papier recyclé, dont nous souhaitons, en collaboration avec Simavi, consacrer une partie de nos recettes à offrir l'accès à des toilettes sûres et propres à un maximum de personnes.
The Good Roll
Du papier toilette qui construit des toilettes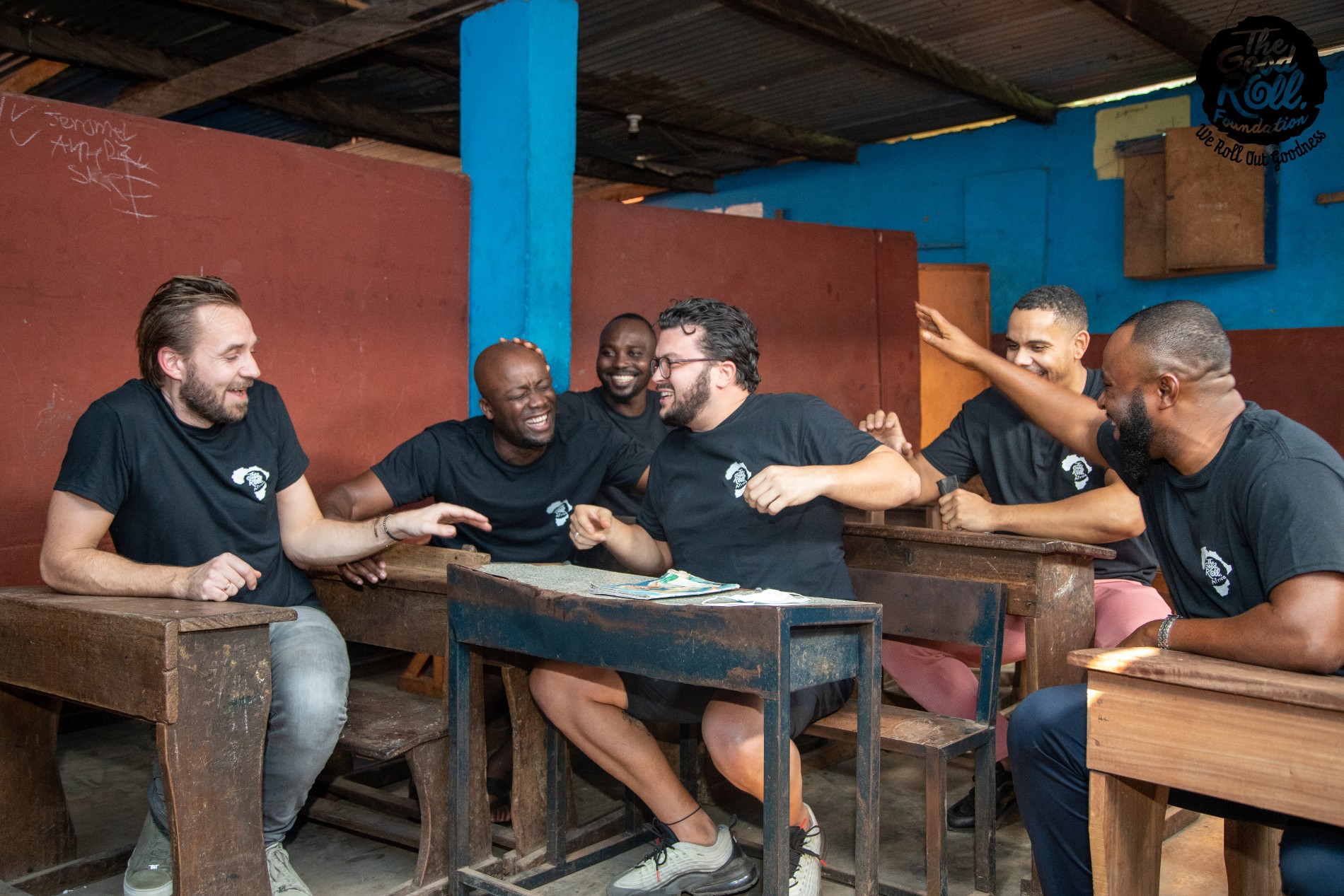 The Good Roll Team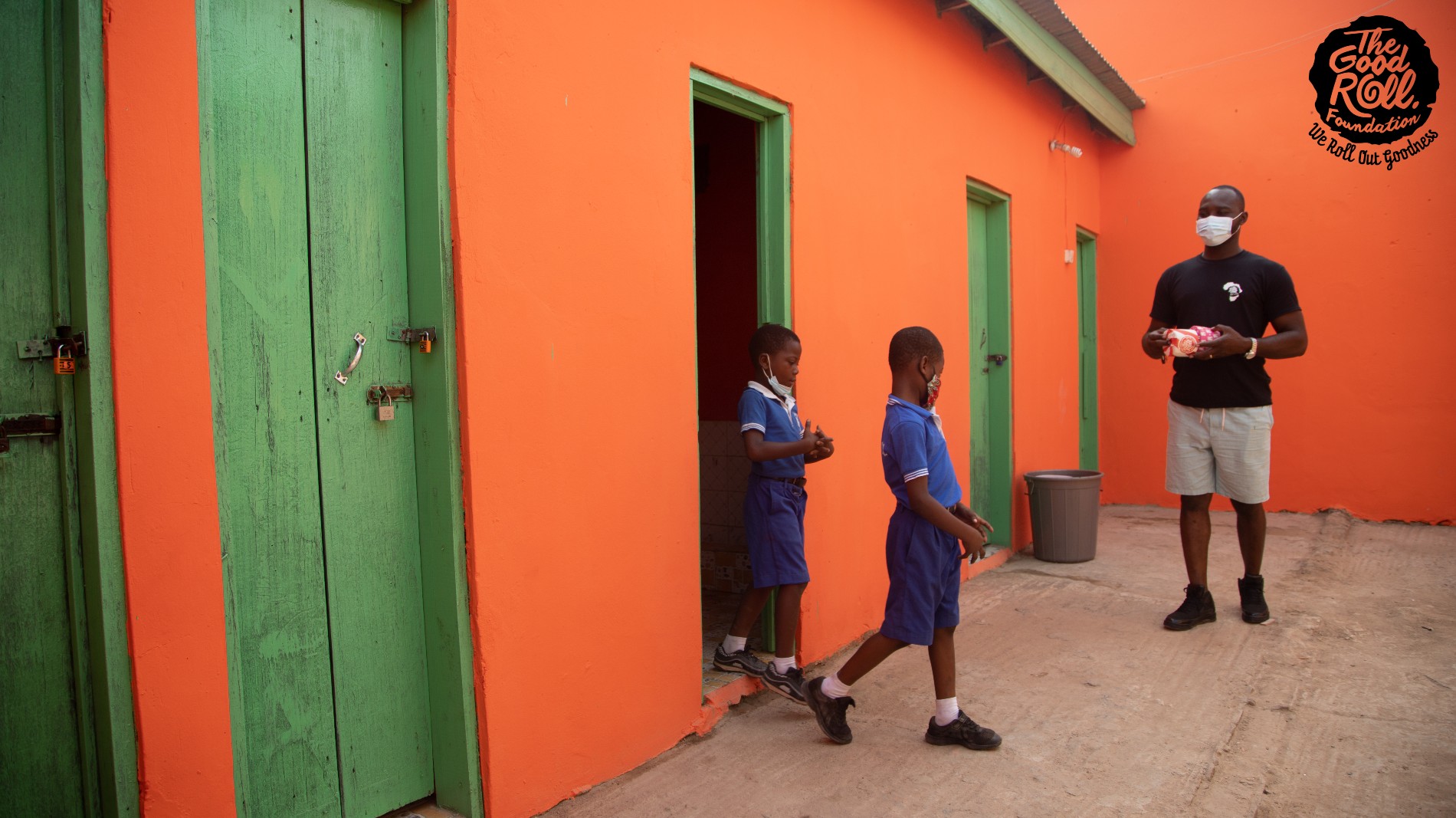 Bob School , Accra
Contribution sociale
En plus d'être durables à 100%, nous souhaitons également apporter une contribution sociale directe.
C'est pourquoi nous avons choisi de travailler avec un lieu de travail social pour l'emballage et le conditionnement de nos produits. De cette façon, nous offrons du travail et des conseils à plus de 50 personnes.
Ce sont des personnes éloignées du marché du travail. Par exemple, parce qu'ils ont un handicap physique, mental ou psychologique. Ou ont (eu) des problèmes ou ont été accro.
Quelle que soit la raison, ensemble avec notre partenaire, nous pensons que tout le monde a de la valeur et qu'il souhaite travailler.
Read more about our sheltered workplace here.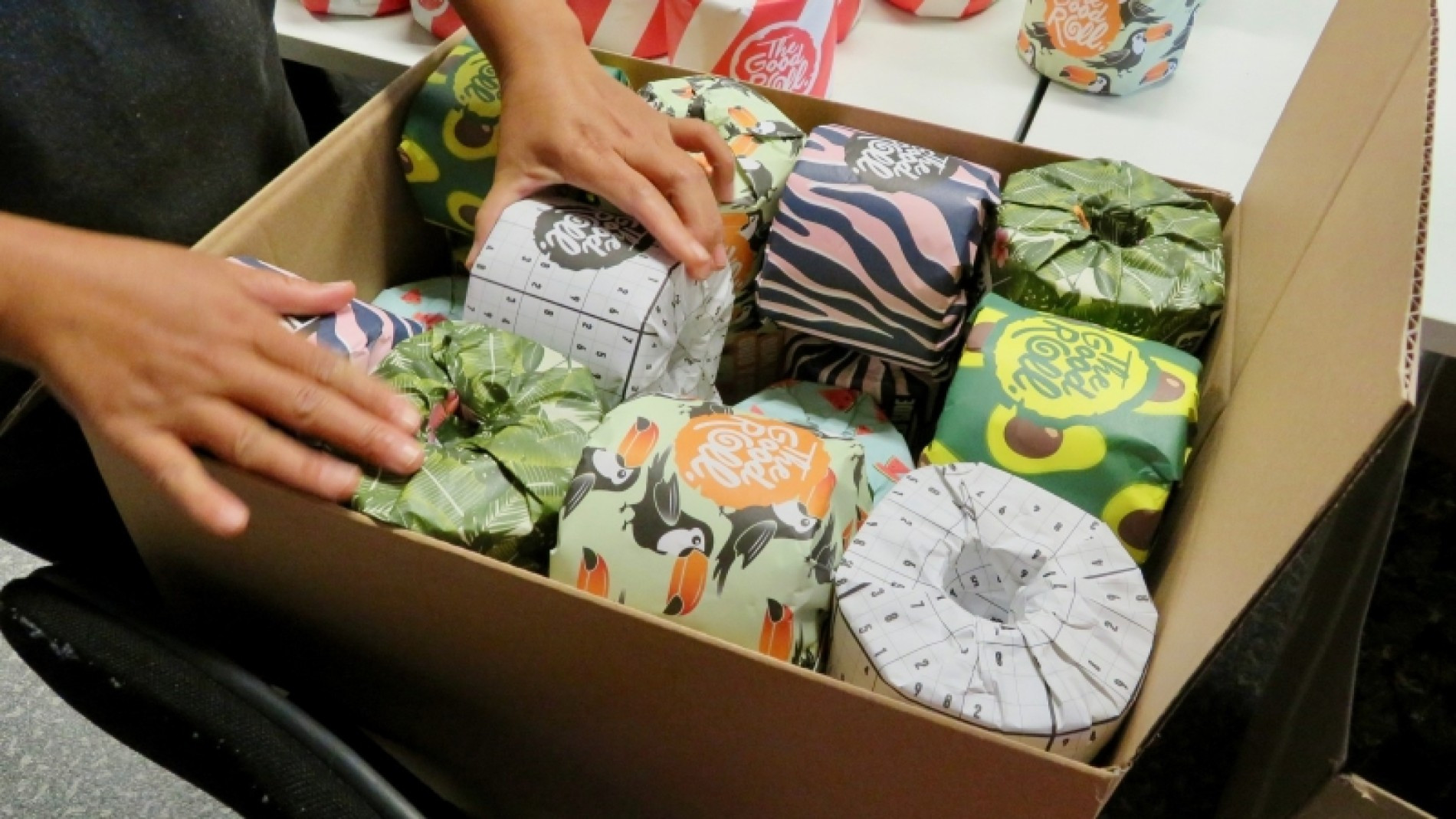 Notre équipe
Melle Schellekens

Founder & The Creative Captain

Wanna collab or know more about our awesome stroy? Give Melle shout!

Sander de Klerk

Founder & Chief Rolling Officer

Give Sander a shout if you want to roll out some goodness!

Chris van Dijk

Chief Financial officer a.k.a "The Money Maker"

Solves the problems before we see them.

Lars Kappen

Marketing Maestro

Our partner in crime who's helping us grow every single day.

Allan Thompson

Director of CSR

Corporate social responsibility is his middle name and the master-chief builder of our toilet facilities in Africa.

Pien Smit

Director of LOO-gistics

Keeps everything on track so we can roll out smoothly.

Taliza Vermeulen

Manager of Happiness

Will help the sh*t out of you.

Veronica Sint Jago

Sales Manager

For Great Business Opportunities Veronica's your delight!

Desiree van Geldorp

Company Mother, H.R & Jobcoach

Keeps everything rolling in our (social) workplace.

Samed Okutucu

The "Green" Paper Boy

Makes money roll and is getting bills paid!

Faisal Achmed

Partner The Good Roll Africa

Born and raised in Ghana, this allstar is closely involved with our projects in Ghana!

Godard van Beekhoff

Support Officer

Makes sure that the right products are sent at the right time.

Muntaka Ibrahim

Regional Director (West) Africa

Our director based in Africa!

Pebbles

Mini Boss

The real cuddle collector!
Conseil de surveillance