plasticvrij wc papier - plastic vrij toiletpapier
The Good Roll is een Nederlandse bedrijf die volledig plasticvrij wc papier produceert en verpakt in grappige papieren wikkels. Dus toiletpapier zónder plastic verpakkingsmateriaal - dat is uniek! Verder investeert The Good Roll ook nog eens 50% van hun nettowinst in het verbeteren van hygiënische omstandigheden in Oost-Afrika, door toiletten te bouwen.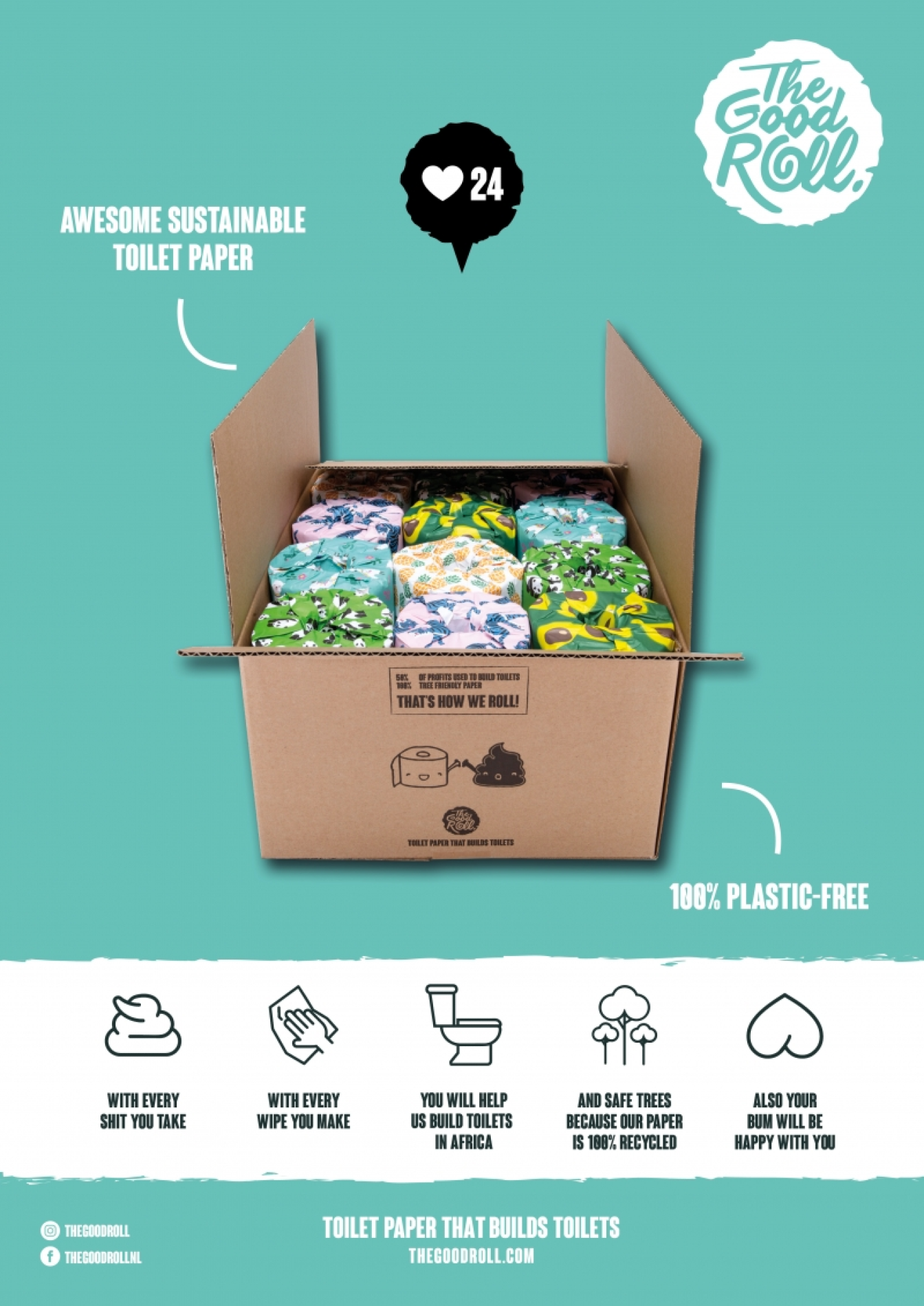 Keep rolling with us
Wat is er nou zo speciaal aan The Good Roll's toiletpapier?




Onze samenwerking met Budbee




Groei nu je eigen toiletpapier!



Maak een keuze: